Spring Road Trip
Join us in Des Moines, Iowa May 2-3
MIBA's Spring Road Trip is all about getting out into our bookstore's communities to learn from each other in inspiring settings.
Industry partners: View your event opportunities
---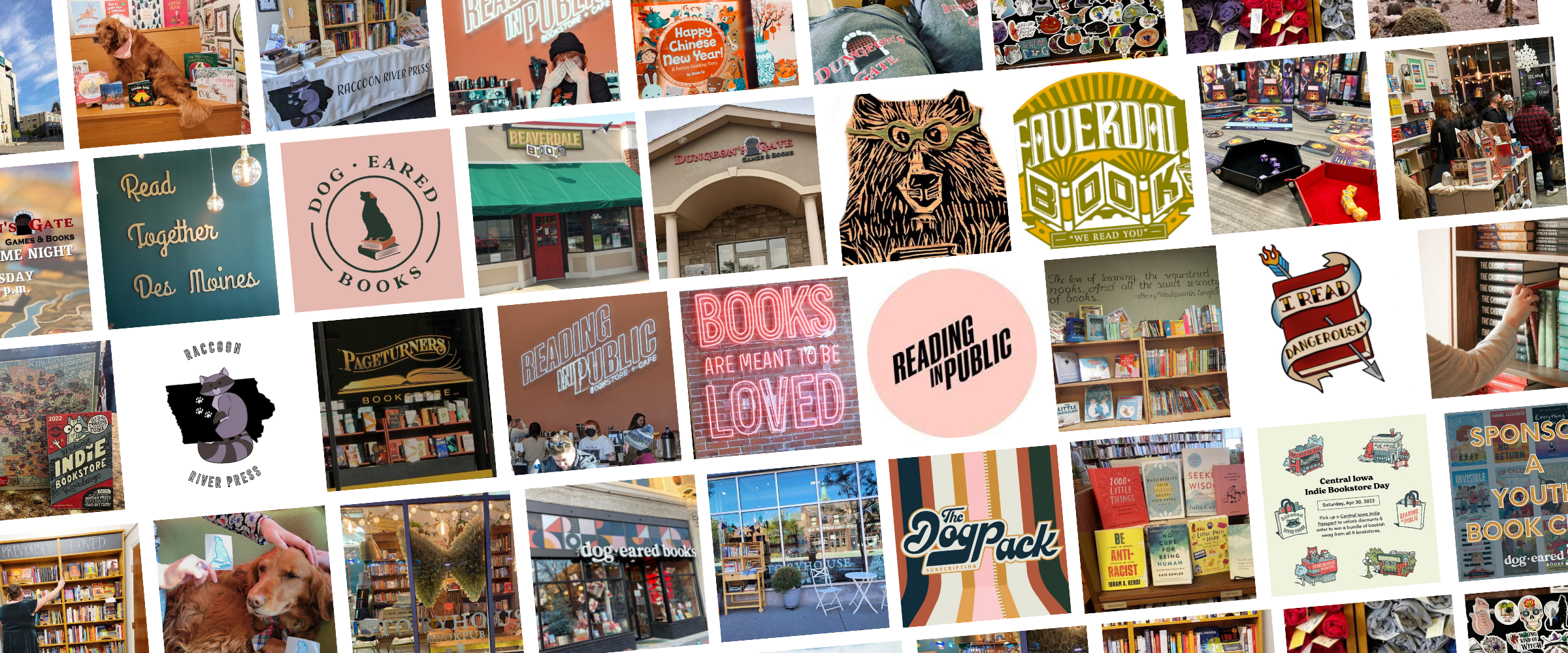 MIBA and our Central Iowa bookstores would like to invite you to Des Moines, Iowa and the surrounding area for our Spring Road Trip. We are proud of our bookstores' dedication to working collaboratively, encouraging one another, offering unique experiences to customers, and supporting a robust indie bookselling community in this part of our region. Learning from other booksellers makes us all better, and we would love to learn together with you! 
Des Moines, a city of 215,000, is conveniently located and has much to offer visitors, including unique retail, excellent restaurants, and other attractions. We boast several longtime and newly opened bookstores that each offer something special to area book lovers - all within easy driving distance. We are honored to welcome the bookselling industry to Des Moines to experience numerous bookstores all thriving in different settings.


---
Date and location
Estimated attendance
100 booksellers plus industry partners
Deadline
Author pitch deadline: March 31 (sooner is always better!)
Drive times
Bismarck - 9.5 hours
Chicago - 4.5 hours

Milwaukee - 5 hours

St. Louis - 5 hours 

Minneapolis - 3.5 hours

Kansas City - 3 hours
Omaha - 2 hours
Airports
Des Moines International Airport is located close to downtown and offers all the conveniences of a major airport.
Lodging
AC Hotel Des Moines East Village for $169 USD per night. The hotel is a 12-minute walk from the botanical garden and a 2-minute walk to Storyhouse Bookpub
Room block available: May 1 through May 5
Last day to book: April 5

See the stores on a map
---
Feedback from 2022 in Bayfield, Wisconsin
"The location was sublime. The sessions were very well thought out and informative. COVID protocols were great."
"I enjoyed connecting with other bookshop owners, learning about the engagement between publishers, authors, and booksellers, meeting the MIBA team, and hearing about organizations like Bookshop.org."
"As a person who is new to books, I loved having the opportunity to speak with experienced booksellers."