Midwest Indie Bookstore Roadmap
Enjoy our old-school roadmap and explore over 200 bookstores throughout our region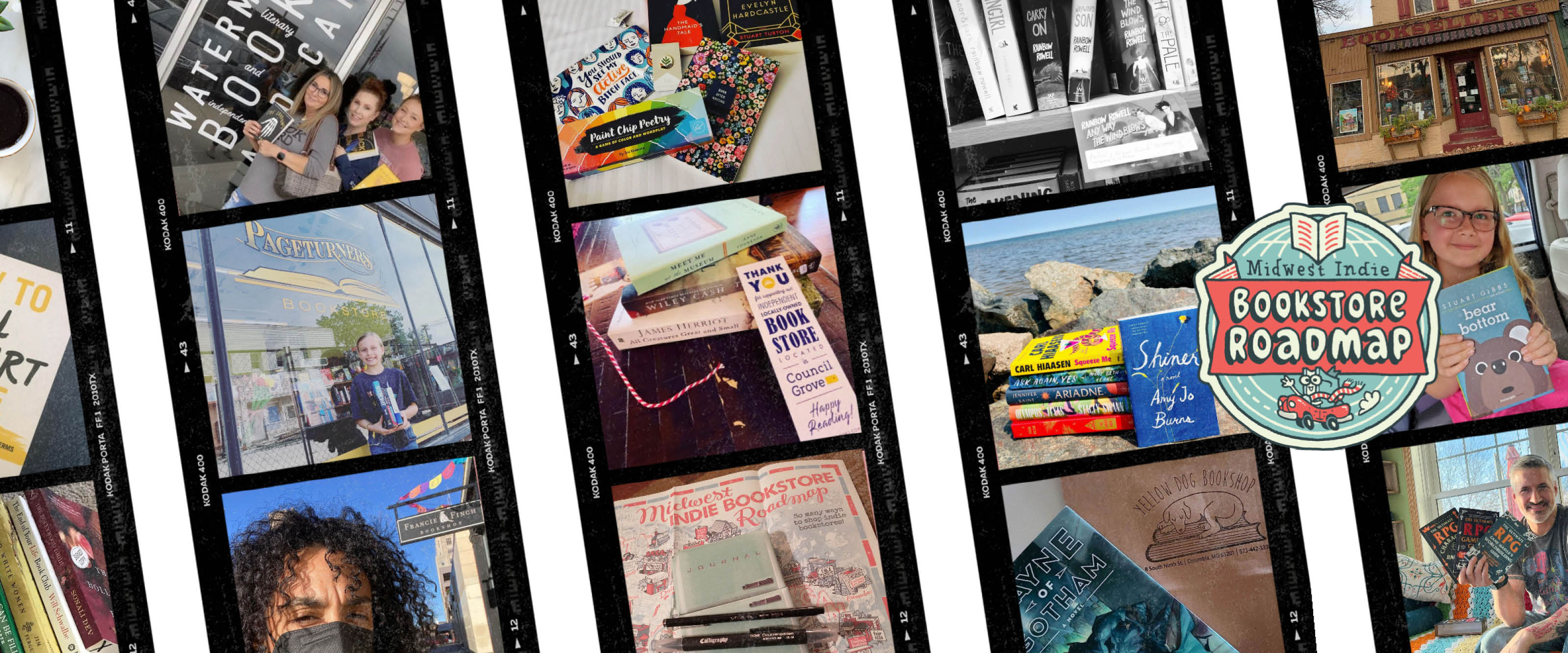 View #BookstoreRoadmap on Instagram to see the roadmap in our bookstores' customers' hands

The Midwest Indie Bookstore Roadmap, now in its fifth year, is a promotional tool that increases awareness about the thriving independent bookstores in our region, with the ultimate goal of driving sales to stores.
The roadmap is released every April on Independent Bookstore Day (the third Saturday in April).
The artist Kevin Cannon creates a custom image of each of our member stores and features them on a beautiful roadmap-inspired drawing of the Midwest
On the back of the map, we feature promotions from our industry partners as well as a bookstore legend
Customers can pick up a free copy of the roadmap in any of our member stores on Independent Bookstore Day and thereafter as long as supplies last
Timeline: Roadmaps are shipped to our stores in mid April so they're available to give to customers on April 30, Independent Bookstore Day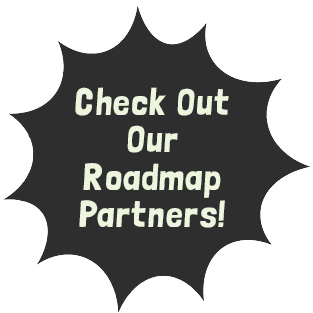 ---
Roadmap graphics
Click the graphics to download at full size

For a navigable version of the roadmap, use this URL: ​to come
---
Store response
| | |
| --- | --- |
| "We keep the roadmap up on the wall next to our cash register and customers are always drawn to it! Kids (and adults) love to find their hometowns and favorite bookstores. Book lovers are delighted to be able to take a copy of the map. I always tell them it's the best way to travel and they agree. Customers often tell us they found us from the map." | --Gwen Danfelt, Drury Lane Books (Grand Marais, MN) |
| "The roadmap is the perfect way to promote independent bookstores in the region and we have run out of them each year. Our customers say they love seeing how many stores they can visit, and we've heard that some have it up on their walls. We had to put our framed map away when we ran out since customers were asking for a copy! I also love to use the graphics from the map, especially the custom graphic of our store, which we use in a lot of different, unique promotions." | --Carol Blizzard Dunn, Northwind Book & Fiber (Spooner, WI) |
This is the contest featured on the back of the roadmap for April 2022-April 2023. View the hashtag #bookstoreroadmap to see how customers are paricipating.
"Social distancing has only increased our love for reading and for indie bookstores. Shopping at indie bookstores can happen anywhere, especially from the comfort of your own home. Whether you bought it in-store or online, take a picture of your indie bookstore purchase and post it on Twitter, Instagram, or Facebook with the following
Tag the bookstore featured on the roadmap
Use the phrase "I shop at indie bookstores"
Hashtag it #bookstoreroadmap
We'll randomly select one entry each month to win a $50 gift card at the bookstore of your choice. On next year's Indie Bookstore Day (April 29, 2023), we'll select one entry from among them all to win a $500 gift card. The more stores you shop at and tag, the more likely you are to win the grand prize."