Midwest Indie Bookstore Roadmap
Advertise in our old-school roadmap and explore over 230+ bookstores throughout our region

---
Now in its sixth year, The Midwest Indie Bookstore Roadmap is a promotional tool that both celebrates the thriving independent bookstores in our region and sends customers through their doors.
The artist Kevin Cannon creates a custom image of each of our member stores and features them on a beautiful roadmap-inspired drawing of our region
On the back of the map, we feature promotions from our industry partners as well as a bookstore directory
We send 80,000 copies to our bookstores for free, to distribute to their customers for free on Independent Bookstore Day and thereafter as long as supplies last
We host a contest to give away cash prizes to customers. See their posts on social at the hashtag

#bookstoreroadmap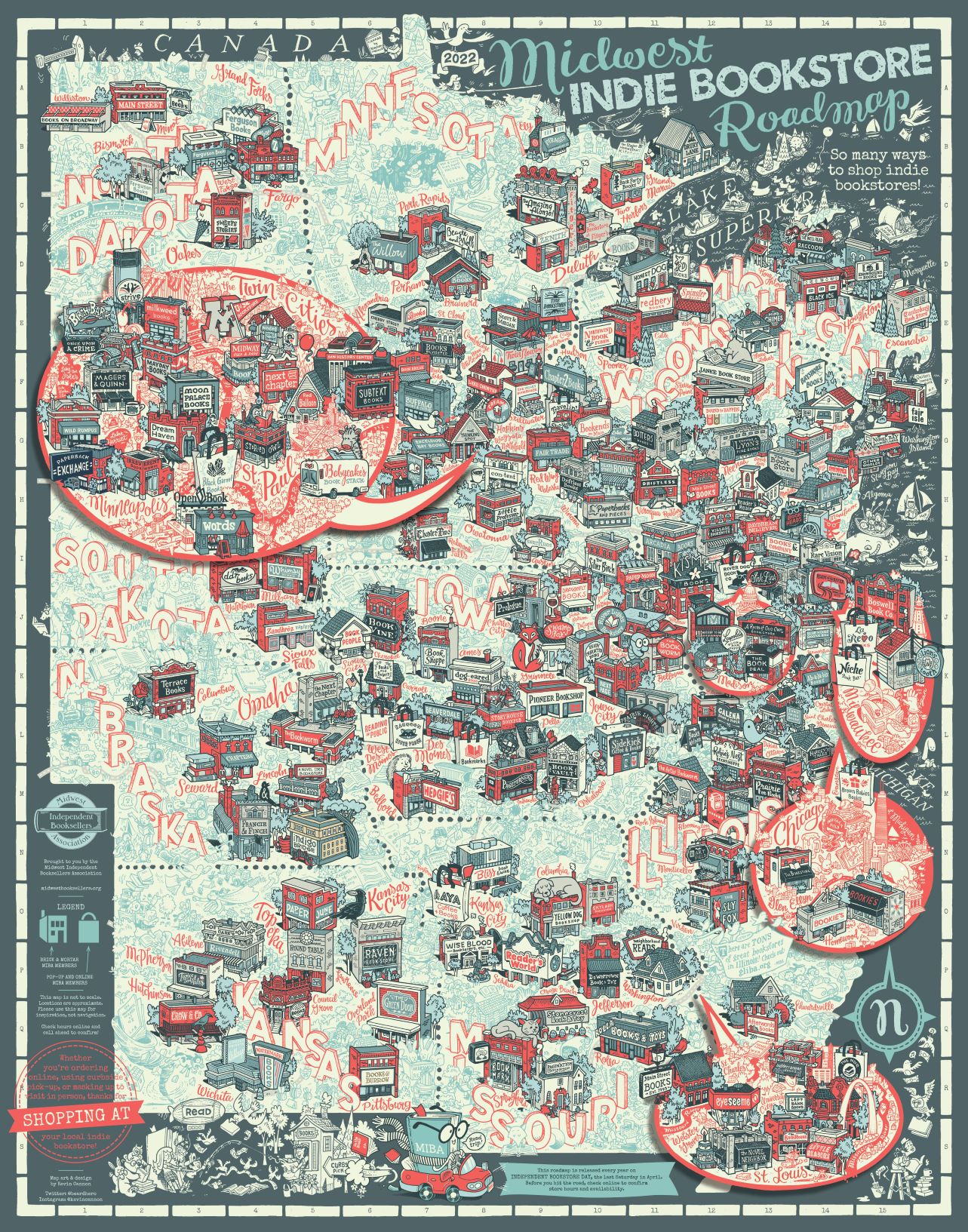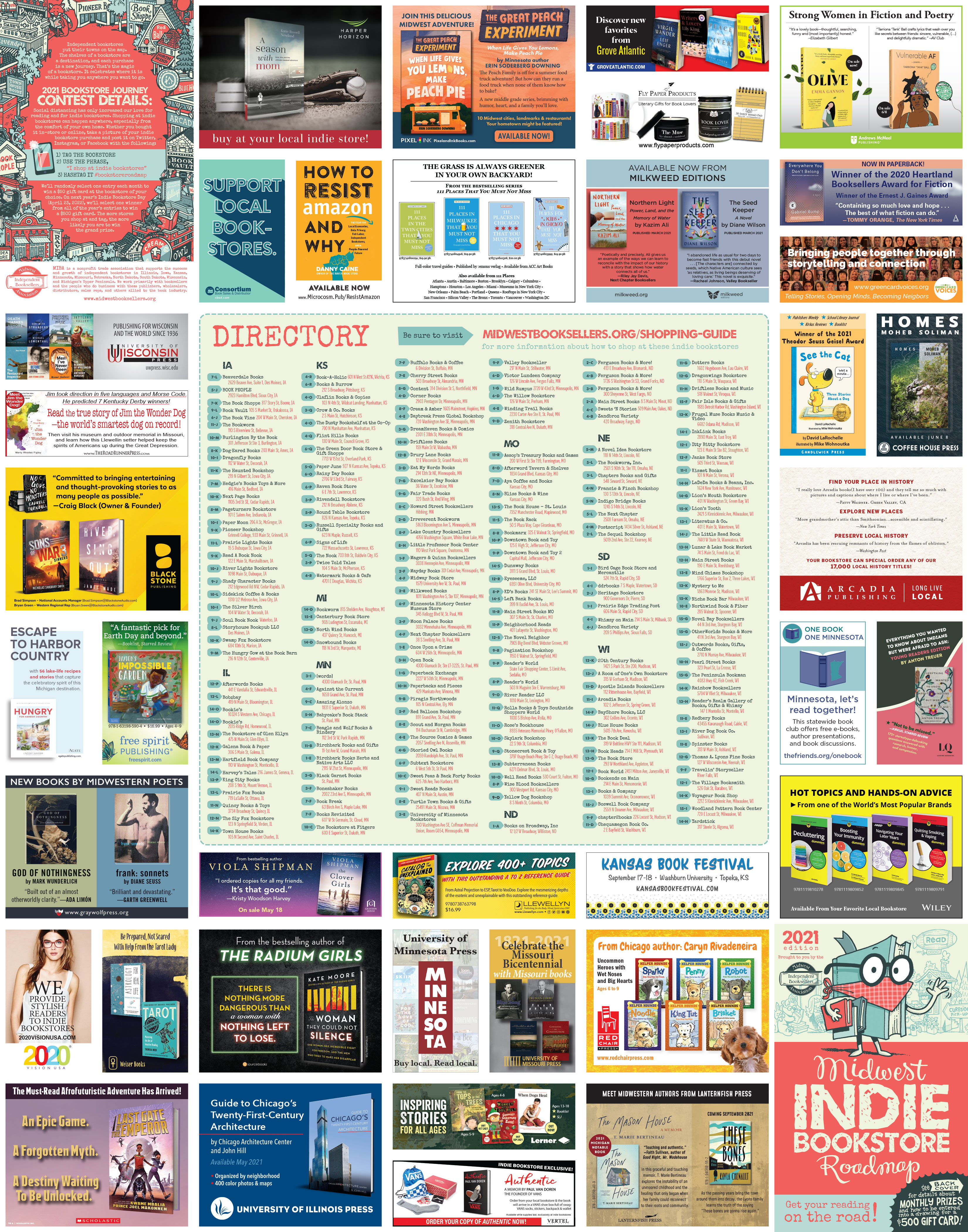 ---

 With your buy-in as a Roadmap Partner, we're able to offer this amazing resource to bookstores and their customers for free. Your partnership covers a portion of the program, while MIBA supplements printing and shipping costs with our own funds.
It's a win-win!
You help us proudly celebrate indie bookstores in our region and get more customers through their doors
We help you get your message into the hands of the most dedicated book-buying population in the Midwest: 80,000 indie bookstore customers
 Your partnership includes:
The satisfaction that you helped spread 80,000 print roadmaps across the Midwest and beyond (anyone living outside of the Midwest can request a map)
Print ad in in 80,000 print roadmaps
Books featured in print ads are pulled into an Edelweiss collection and sent to our 230+ bookstores as an ordering tool
Dedicated social media posts across our most popular channels
Permanent placement on our Roadmap Partner page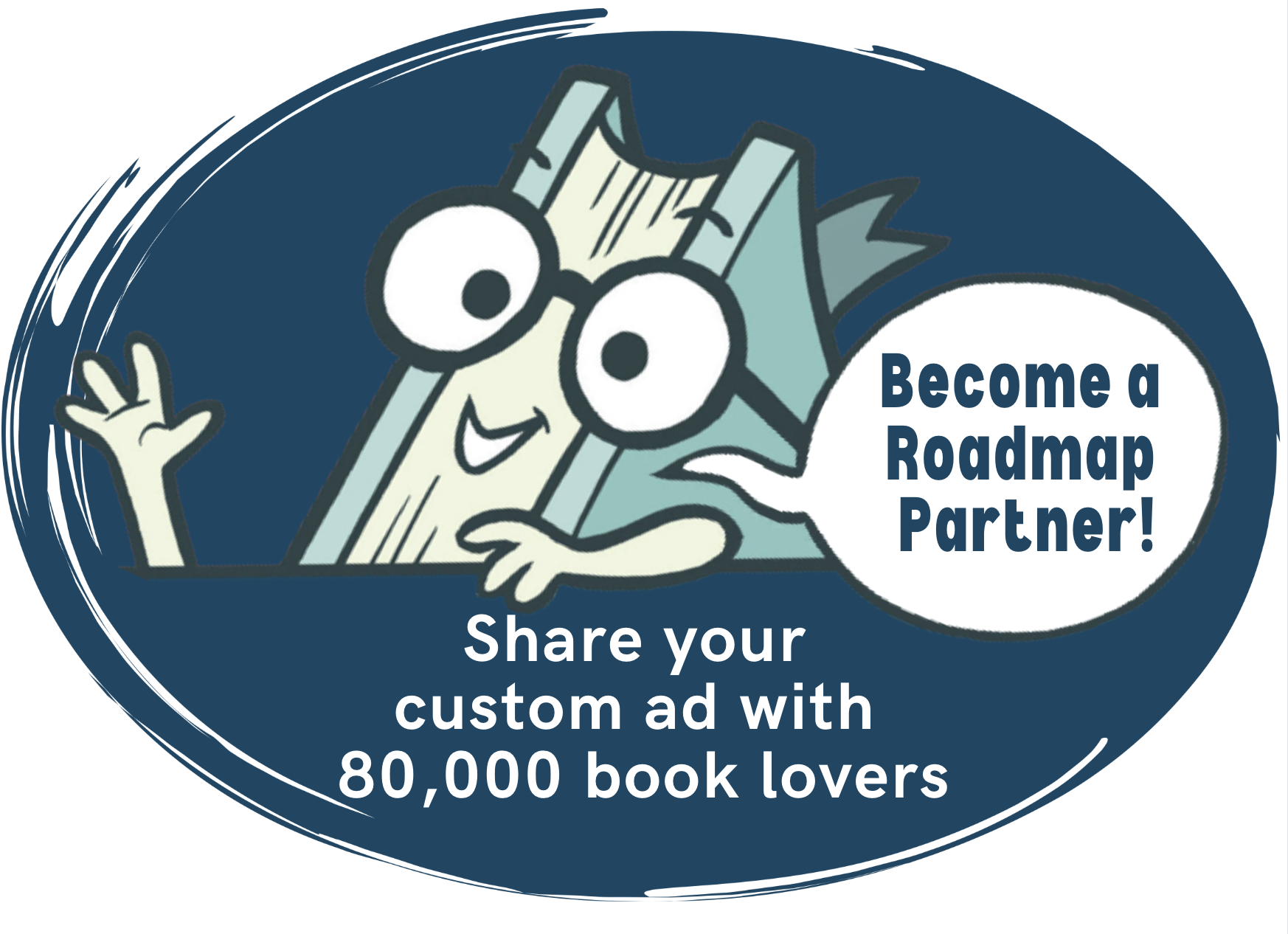 ---
Available Ad Placements

View #BookstoreRoadmap on Instagram to see the roadmap in our bookstores' customers' hands
---

Here's what to expect. Getting on the map is free for all current bookstore members. 
Getting started
When you join MIBA, your store is automatically put into a queue for our artist Kevin Cannon to draw. There's no need to do anything since he works with images of your store online, but if you want to share any special images to assist him, let us know
We produce and print the roadmap to be shipped to your store the week before Independent Bookstore Day, celebrated on April 29
We release each year's new store art to owners before Independent Bookstore Day, so you will be able to use this art in your promos and help drive traffic to your store
We also release additional creative graphics for all stores to use to promote the map to your customers
Give away the roadmaps to your customeres for free starting on Independent Bookstore Day!
Once you have your art
When your art is complete, you will get a free png. In addition, you can request two upgrades to the basic art.
Order a vector package
Order a designed badge with additional features
Both are available here
---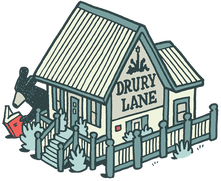 "We keep the roadmap up on the wall next to our cash register and customers are always drawn to it! Kids (and adults) love to find their hometowns and favorite bookstores. Book lovers are delighted to be able to take a copy of the map.
I always tell them it's the best way to travel and they agree. Customers often tell us they found us from the map."
--Gwen Danfelt, Drury Lane Books (Grand Marais, MN)
"The roadmap is the perfect way to promote independent bookstores in the region and we have run out of them each year. Our customers say they love seeing how many stores they can visit, and we've heard that some have it up on their walls. We had to put our framed map away when we ran out since customers were asking for a copy! I also love to use the graphics from the map, especially the custom graphic of our store, which we use in a lot of different, unique promotions."
--Carol Blizzard Dunn, Northwind Book & Fiber (Spooner, WI)
This is the contest featured on the back of the roadmap for April 2022-April 2023. View the hashtag #bookstoreroadmap to see how customers are participating.
Social distancing has only increased our love for reading and for indie bookstores. Shopping at indie bookstores can happen anywhere, especially from the comfort of your own home. Whether you bought it in-store or online, take a picture of your indie bookstore purchase and post it on Twitter, Instagram, or Facebook with the following
Tag the bookstore featured on the roadmap
Use the phrase "I shop at indie bookstores"
Hashtag it #bookstoreroadmap
We'll randomly select one entry each month to win a $50 gift card at the bookstore of your choice. On next year's Indie Bookstore Day (April 29, 2023), we'll select one entry from among them all to win a $500 gift card. The more stores you shop at and tag, the more likely you are to win the grand prize."