Winter Catalog for Bookstores
Drive sales in store and online during the busy holiday season
Our winter catalog is a highly valued, direct-to-consumer marketing piece featuring about 100 gift-worthy books in a wide range of subjects for adults and children of all ages. Designed as an interactive winter traffic-builder, our catalog drives indie bookstore sales in-store and online during the busy gift-giving season. The catalog is a time-tested and proven marketing tool. Stores report a higher rate of traffic once the catalog is in their customers' hands. We fill the catalog with titles from publishers across the country and produce an estimated 450,000 print copies for our member bookstores.
Ordering info is at the bottom of this page.
Bookseller Testimonials
View Previous Catalogs
Books & Company (Oconomowoc, WI)
"We love the catalog. It continues to be one of the best marketing partnerships between publishers, MIBA, and bookstores, while doing so much to build our relationships with customers and successfully promote titles. The catalog titles average 7% of our book sales during the months of November and December, which translates to 550 books in a two-month period. We also promote the catalog on our website, through our e-newsletter, social media posts, and with the awesome display we have in the store representing every title in the catalog. Our display is up from November-January. It has at least 1 copy of each book in the catalog and 90% of the titles are face out." 
Zenith Bookstore (Duluth, MN)
"Every aspect of this campaign has been a huge boon. New customers come in every day, with catalog in hand, excited about the selections. The saturation mailing was great, and it was so exciting having new people in the store based on what they received in the mail. I could definitely see us next year significantly increasing the saturation mailing audience."
Customize the Catalog
MIBA creates a generic, ready-made catalog that can be used by any store in our region. To personalize the catalog and make it a unique marketing piece, bookstores have the option to customize the catalog with their logo, store information, and coupon. This allows bookstores to drive customers to their store and take advantage of mailing and newspaper distribution methods. Compare side-by-side generic and customized catalogs below.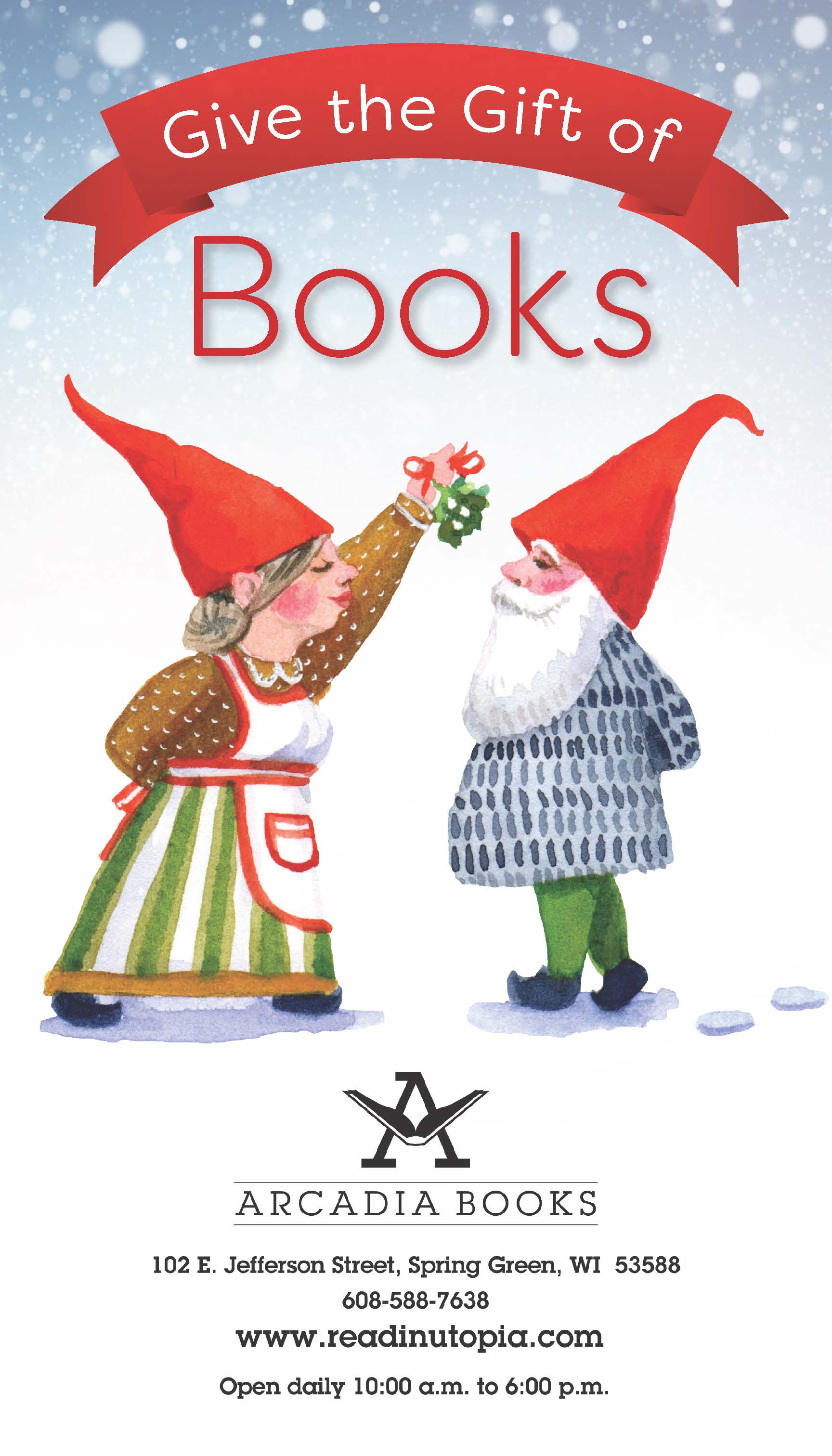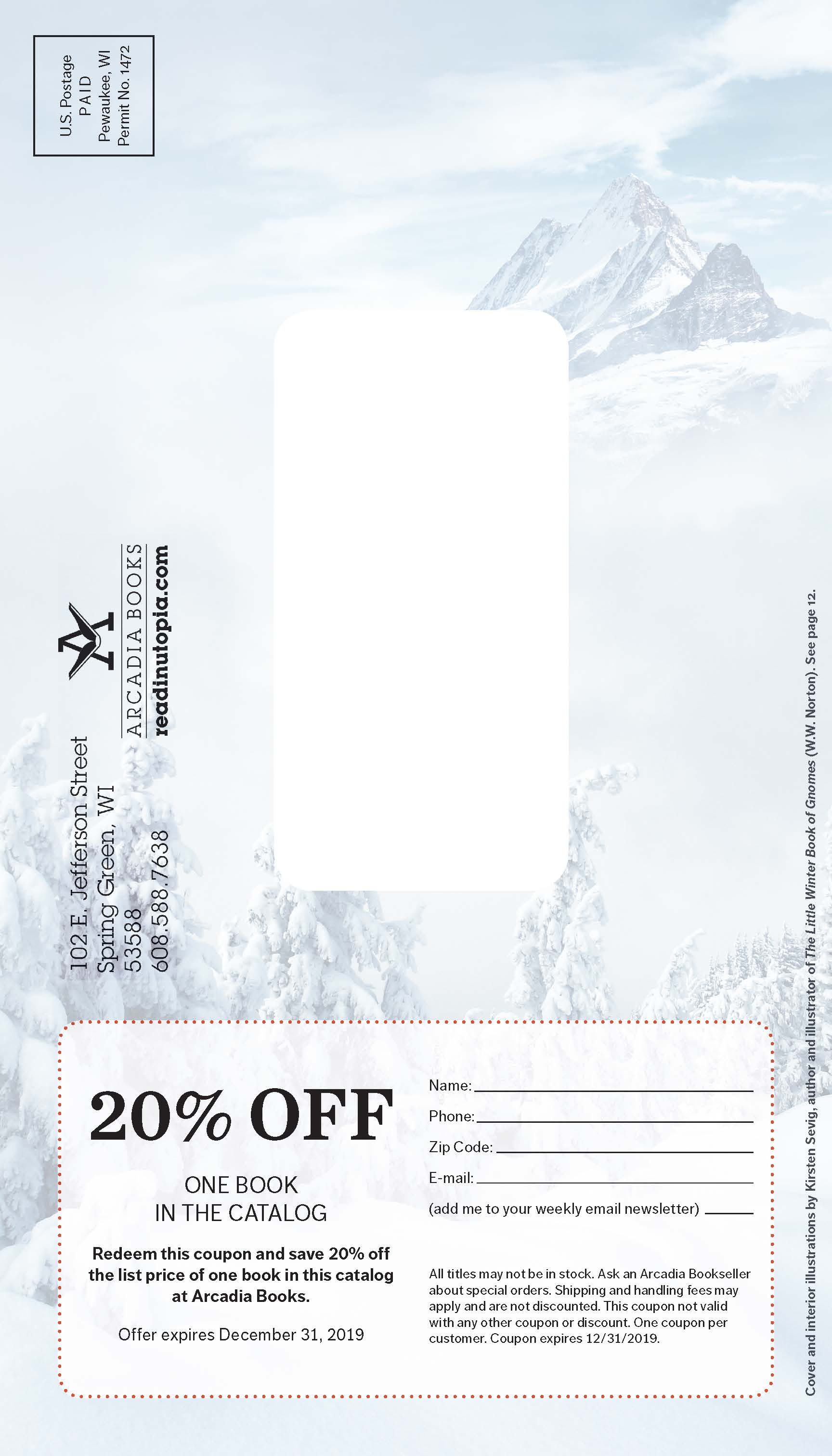 Share the Catalog
There are many ways bookstores can distribute the catalog to customers. Below is an overview of distribution details. For a full description of distribution and pricing, click the button below. 
Full Catalog Distribution Details and Pricing
In Store 
We will ship catalogs directly to stores for customers to pick up at the register and stock in bags. Some of our bookstores reach out to other community businesses and chambers of commerce to stock the catalog around town.
Direct Mail
Bookstores can select to mail customized catalogs directly to customers through their customer mailing list (referred to as "in-house list") or through saturation mailing.
Using an in-house list is a great way for established stores to reach existing customers, as catalogs are mailed directly to their house.

Saturation mail is an excellent way to reach new customers; saturation mail is open to all stores and is especially useful for new stores and stores without a customer mailing list. When you choose this method, MIBA works with Quad, our printer, to help you select a set of homes around your store to "saturate" with catalogs—these saturation routes are based on postal routes and are thus cheaper than standard postage.
Newspaper Inserts
Bookstores can work with their local newspapers to arrange inserting their customized catalog. We will ship catalogs directly to the newspaper.
Online
In addition to this robust print program, we also offer a wide collection of digital resources.
How to Order
**Bookstore orders are now closed. If you have questions about ordering, contact Kate Scott at kate@midwestbooksellers.org.**
Bookstores who ordered the 2021 winter catalog will be contacted individually to place their order using a unique url. This will be complete with your 2021 bookstore and catalog order information to make this year's ordering as easy as possible.
New member stores and stores who did not participate in the 2021 winter catalog can use this form to order. This order form will supply you with a lot of information, but we are here to help. Attend our webinar and schedule time with MIBA staff to walk you through the process. A conversation with our staff will expedite the process and get you on track to have a successful winter catalog year.
Catalog Timeline
May 6: Bookstore catalog orders due
June 10: Deadline to approve custom covers
June 17: Saturation mailings finalized
July: Catalogs are printed
September 23: Bulk catalogs ship to stores and newspapers
October 14 - 18: Mailed catalogs arrive in homes