Midwest Bookseller of the Year
Celebrating booksellers who have made an extraordinary impact on their community
Jeffrey and Pamela Blair celebrated as the 2023 Midwest Bookseller of the Year
EyeSeeMe African American Children's Bookstore in St. Louis, Missouri, carries an impressive array of books, but perhaps its most powerful story is the one between its own four walls. Co-owners and married business partners Pamela and Jeffrey Blair have created an extraordinary place that gives Black and brown children the powerful experience of seeing themselves in the pages of a book--and not just a select few books, but every book in the store.
"Pamela and Jeffrey have been at the forefront of positive change not only for readers," says Carrie Obry, director of the Midwest Independent Booksellers Association, "but also for booksellers, giving us a powerful model of Black-centered bookselling and inspiring others from historically underrepresented communities to join them on the path to bookstore ownership." We're thrilled to grant the 2023 Midwest Bookseller of the Year Award to Pamela and Jeffrey Blair for the extraordinary impact EyeSeeMe has made on their community and the independent bookselling industry.
---
Celebrating the Midwest Bookseller of the Year award is one of the highlights of our year. This award is designed to highlight the excellent work happening each year in stores across our region. As such, nominees are judged according to the impact they made on their community and the industry at large in the previous year.
The most compelling nominees are booksellers whose work goes beyond their own store to impact their community and region. Qualities that demonstrate an impactful bookseller are many, including effectiveness in handselling titles, passion for books and the bookselling industry, uplifting underrepresented voices and communities, creative marketing campaigns, effective community outreach, inspiring customers, co-workers, or the industry at large, taking risks, showing excellence in customer service, implementing effective business practices, developing new sales models, giving back to one's community, and much more.
The winner will receive an all-expense-paid trip to our Spring Road Trip in Des Moines, Iowa where the award will be celebrated.
---
Criteria and process
Anyone working in one of our member bookstores is eligible for the award
We encourage all members of the book industry to nominate a bookseller they believe deserves this recognition. You do not have to be a bookseller to nominate someone
If you nominated someone last year and they weren't selected, please nominate them again. Only one bookseller can be selected each year, so we encourage repeat nominations

Candidates cannot nominate themselves, nor can family members nominate them
Timeline
January 30: Nomination form goes live
March 10: Nomination deadline
Summer: Winner announced
---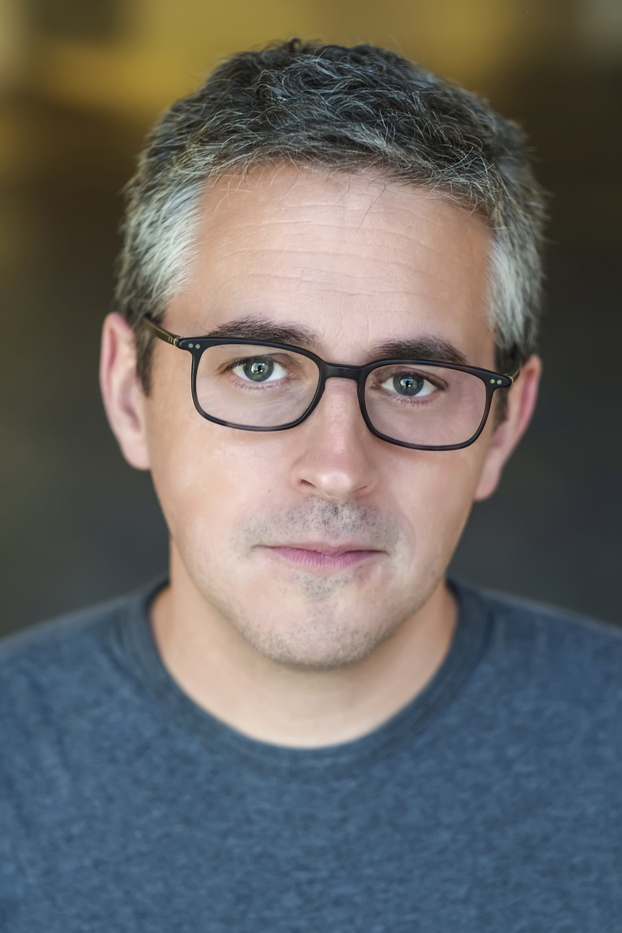 2022
Alex George, owner of Skylark Bookshop
In Columbia, Missouri, a mid-America college town with a population of just over 100,000, you'll find Skylark Bookshop, an elegant bookshop with a simple
motto—"Because Books." But as anyone who knows Skylark understands, this seemingly simple philosophy is also a deeply held value of the store's owner, Alex George, and it has led him to become a powerhouse of literary accomplishment.
Read the full announcement sharing Alex George's many accomplishments.


---
2021
The booksellers at A Room of One's Own in Madison, WI
The Midwest Bookseller of the Year award is an annual award that celebrates a bookseller who had an extraordinary impact on their community within the previous year.

Congratulations to the staff at A Room of One's Own, Midwest Booksellers of the Year.
First picture, left to right: Caide Jackson, Anada Werner, Misian Taylor, Sydne Conant, Alej Pérez
Second picture, left to right: Gretchen Treu, Russell Potter, Sam Faulkner, Wes Lukes
Not pictured: Gideon Ariel
One of the Midwest's proudly queer-owned bookstores, A Room of One's Own found a voice in 2021 as a staunch defender of trans rights and a vocal advocate for queer, trans, and BIPOC people everywhere. This commitment to uplifting historically unrepresented communities is present in everything they do—social media, events, custom merchandise, the books they stock and promote—and has been especially uplifting during a year of isolation and political strife. Read about A Room of One's Own inspiring community impact here.
---

2020
Angela and Jamie Schwesnedl, owners of Moon Palace Books
​At our annual membership meeting on October 26, Danny Caine, owner of Raven Book Store, granted the Midwest Bookseller of the Year award to Angela and Jamie Schwesnedl, owners of Moon Palace Books. As Danny said, "It's not just that I've never heard anyone say a critical word about Minneapolis' Moon Palace Books; it's that I've never heard anyone say anything less than absolutely effusive."
Moon Palace's dedication to their community, in good times and bad, inspired not only those in the Twin Cities but countless people across the country. Read about Moon Palace Books' inspiring community impact here.
---
2019
Danny Caine, owner of The Raven Book Store
We celebrated the transformative role booksellers play in the world by granting the 2019 Midwest Bookseller of the Year award to an independent bookseller who had an extraordinary impact on their community, Danny Caine, owner of The Raven Book Store in Lawrence, Kansas.
Running a successful independent bookstore involves so many moving parts, coordinating them all demands the skills of an orchestral conductor. But when a store gets it right, they find their voice and become a beacon for booksellers, publishers, authors, and readers locally and nationally. With Danny Caine as its owner, The Raven has found its voice and is using it to strengthen independent bookselling. Please read on to see why Danny is so deserving of this award.
---
2018
Judith Kissner, owner of Scout & Morgan Books
The winner of the inaugural Midwest Bookseller of the Year award in 2018 was Judith Kissner, founder, owner, and bookseller at Scout & Morgan Books in Cambridge, Minnesota.

Our board reached this decision by asking our membership to nominate booksellers, then working directly with community members and industry professionals to create a detailed picture of their accomplishments. The effusive, detailed testimonials we received about Judith's work are truly inspiring and demonstrate what it means to embody excellence as a bookseller.
"At a time when so many people are trying to comprehend the changes happening in communities of the rural Midwest, there are reasons for hope and optimism beaming through the front door of Judith's bookstore."
Read the complete article about Judith Kissner's accomplishments.