Heartland Booksellers Award
A joint celebration of two regional bookselling associations
The Heartland Booksellers Award is a reflection of handselling at its best, as all the books are selected directly by independent booksellers and celebrate literature in the Great Lakes and Greater Midwest--with content either about the region or an author from our region. ​

Administered by the Midwest Independent Booksellers Association and the Great Lake Independent Booksellers Association, celebrating our book awards as one industry force amplifies the impact of the award for booksellers, publishers, authors, and consumers, as 12 states and 300 bookstores throughout the Greater Midwest celebrate the same set of exemplary titles. ​Our award-winning titles often remain on our bestseller lists for weeks, months, and even years to come.
​To support the titles germane to each of our regions, both GLIBA and MIBA conduct separate submission processes with publishers, allowing books that have been popular in each of our regions to receive the attention they deserve. We celebrate the winners at a wonderful awards ceremony in October each year.
---
2021 Heartland Booksellers Award Winners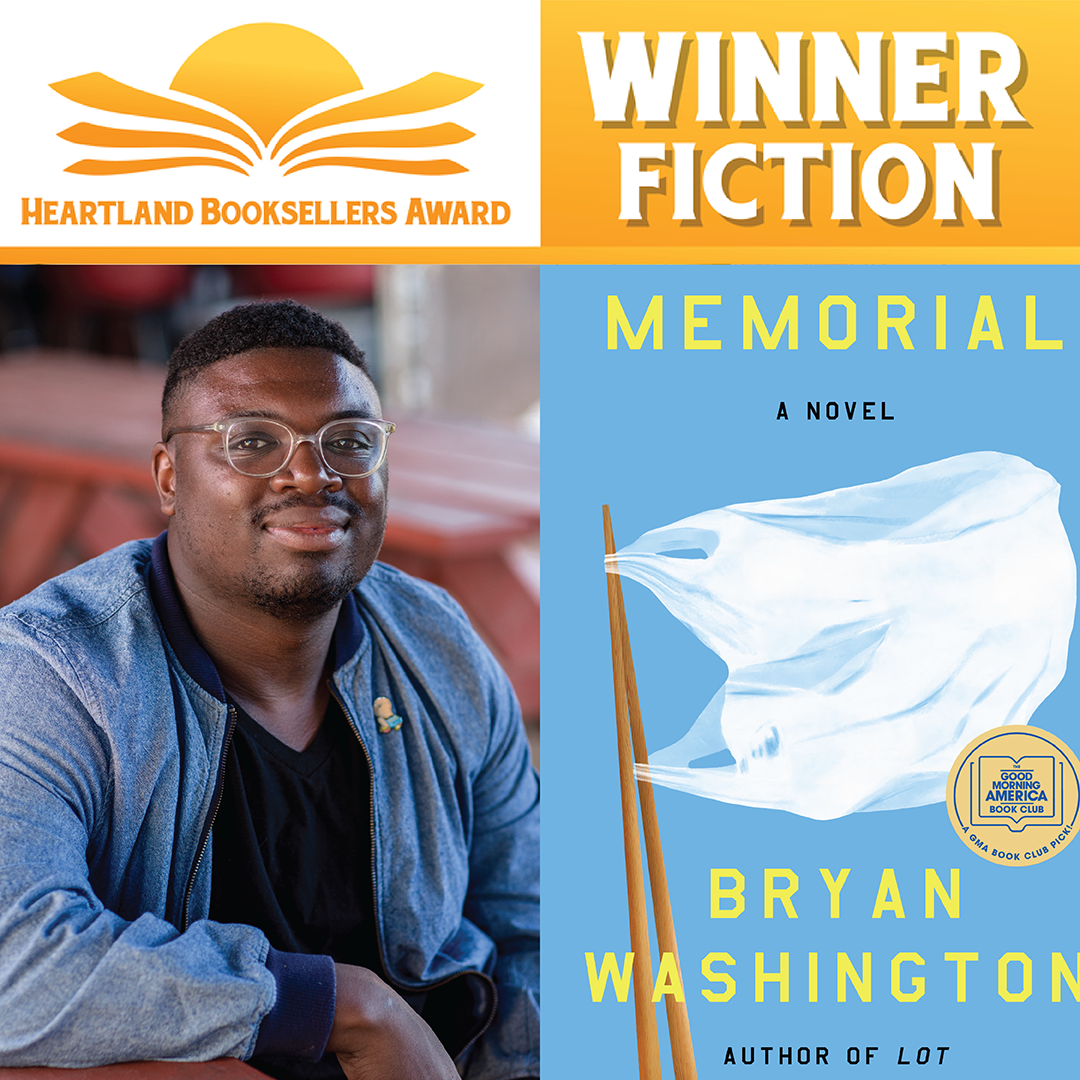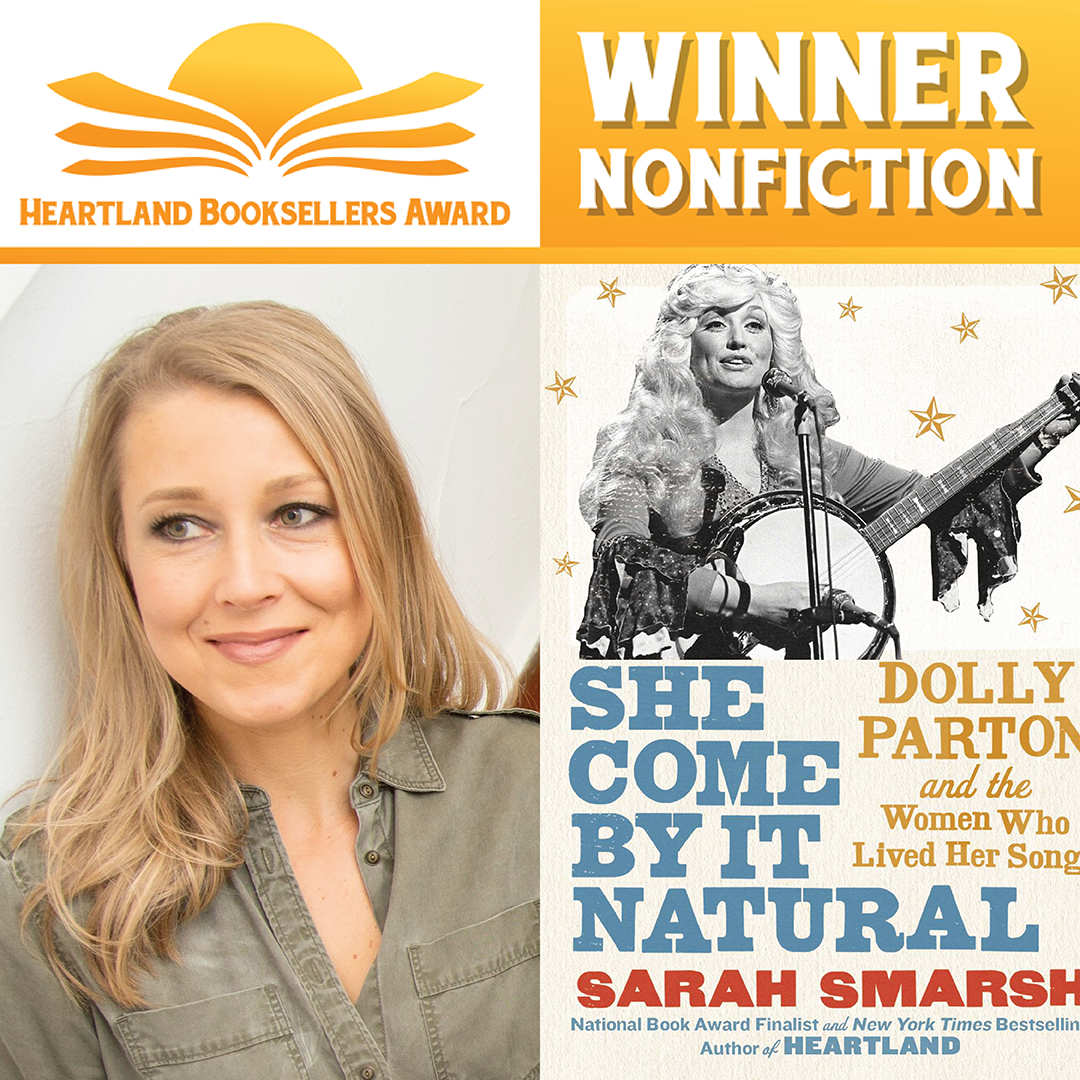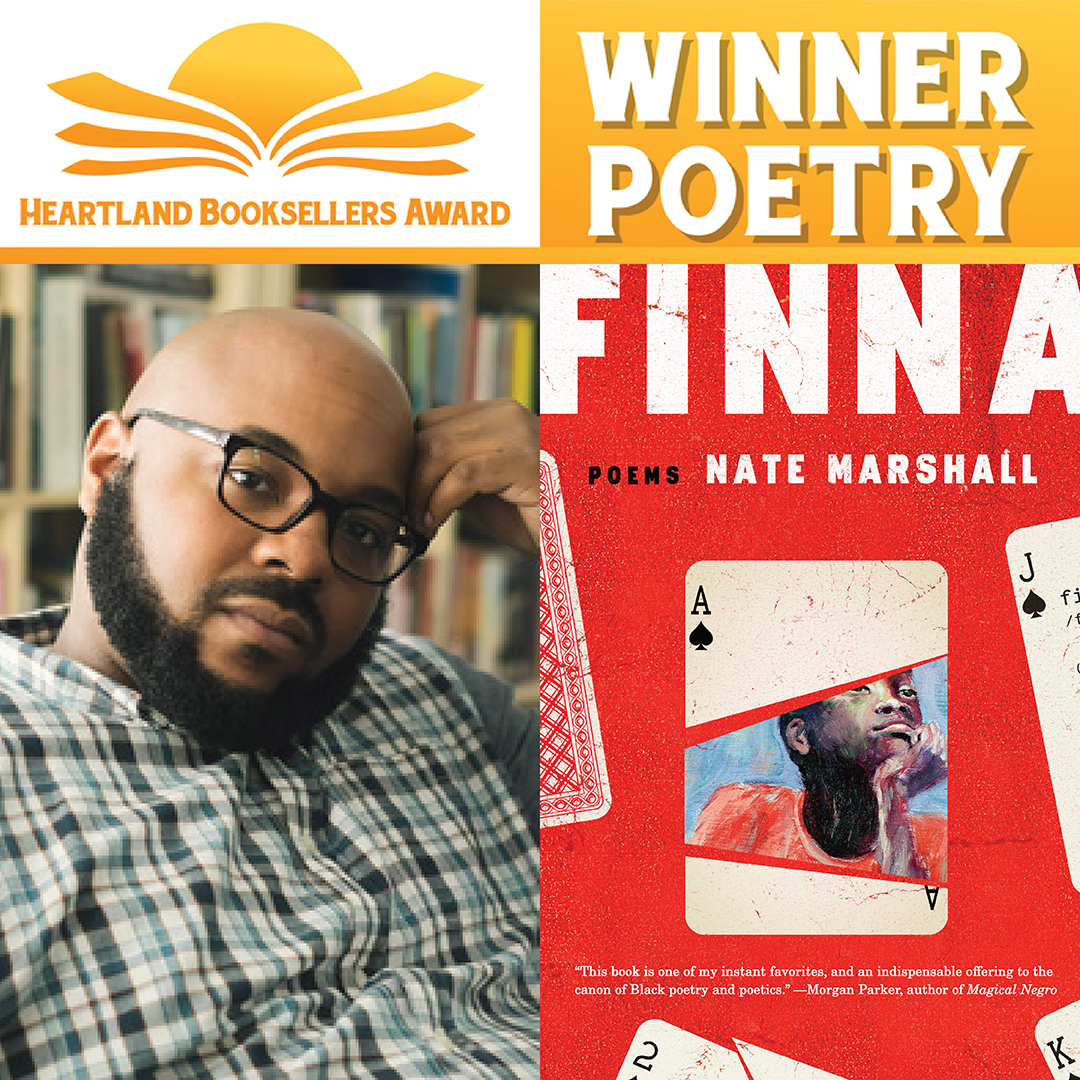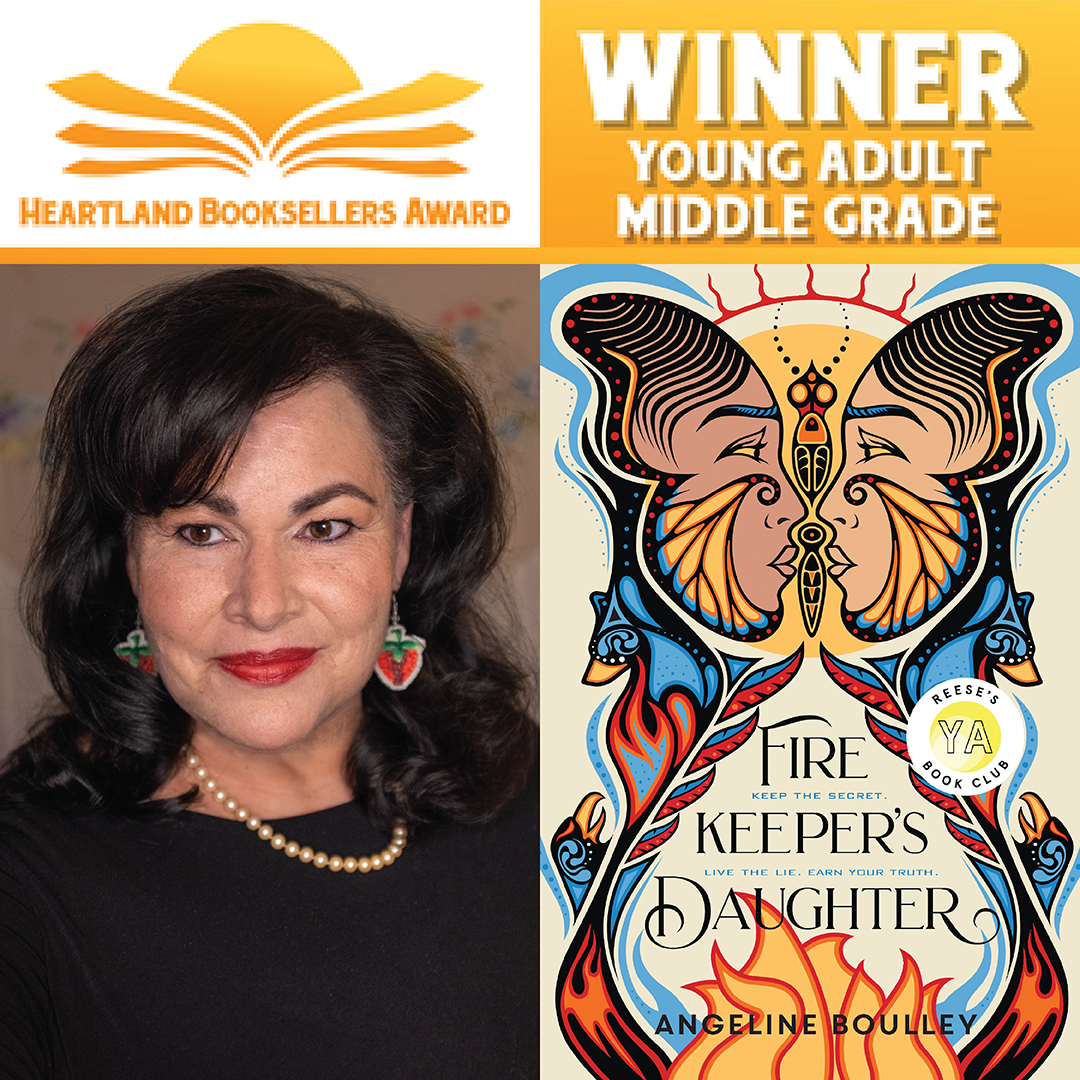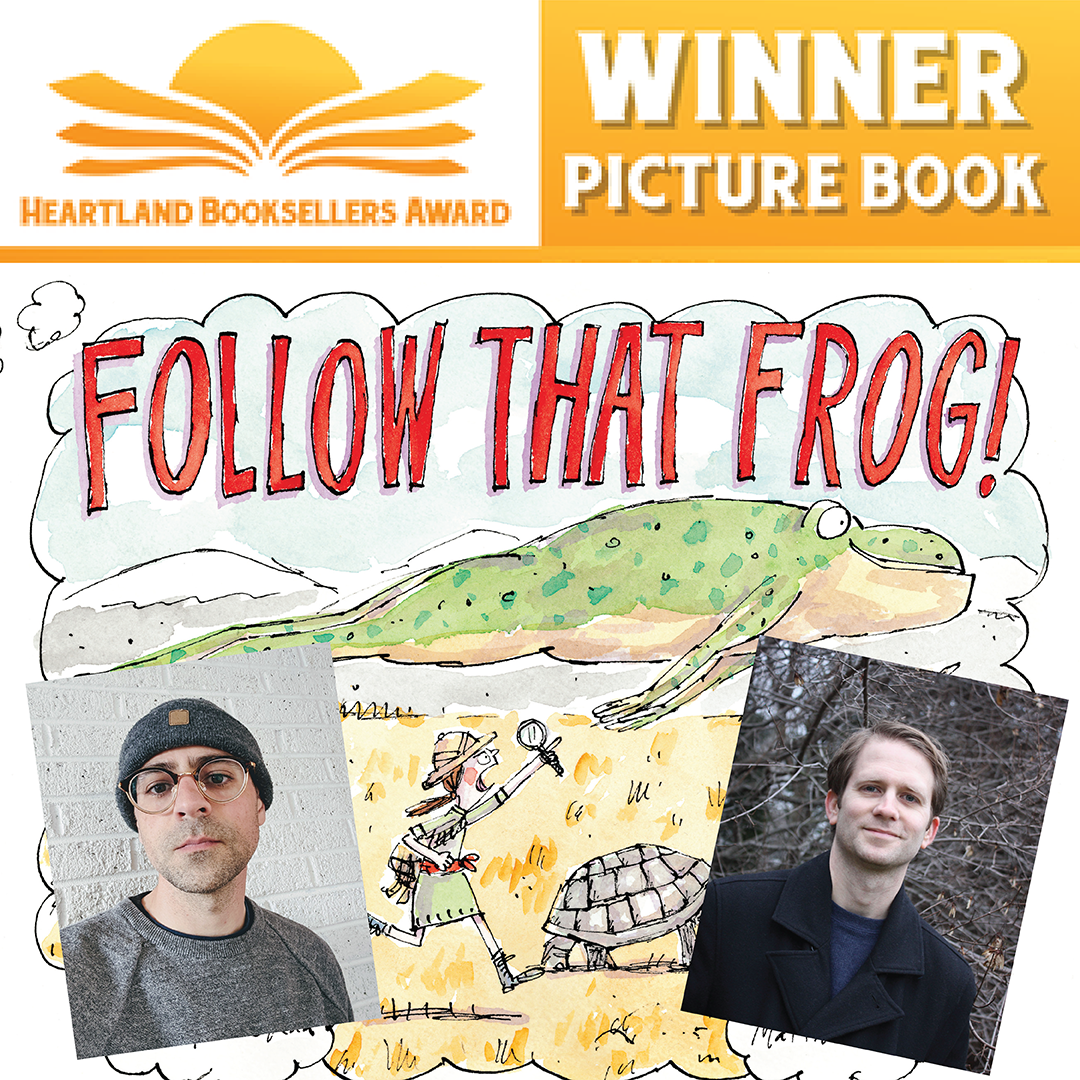 See the winners announced live at the Heartland Booksellers Award Celebration.
---
2021 Finalists
Watch the finalists celebration
Fiction
Nonfiction

Poetry

Young Adult and Middle Grade

Children's Picture Book

Previous winners
2020

2019
Fiction: The Great Believers, Rebecca Makkai
Nonfiction: Heartland: A Memoir of Working Hard and Being Broke in the Richest Country on Earth, Sarah Smarsh
Poetry: New Poets of Native Nations, edited by Heid E. Erdrich
Young Adult/Middle Grade: Darius the Great Is Not Okay, Adib Khorram
Children's Picture Book: Hush Hush Forest, Mary Casanova, illustrated by Nick Wroblewski
2018
Fiction: The Immortalists, Chloe Benjamin
Nonfiction: The Sioux Chef's Indigenous Kitchen, Sean Sherman, with Beth Dooley
Poetry: Don't Call Us Dead, Danez Smith
Young Adult/Middle Grade: The Clue in the Trees, Margi Preus
Children's Picture Book: A Different Pond, Bao Phi, illustrated by Thi Bui
2017
Fiction: Wintering, Peter Geye
Nonfiction: The Death and Life of the Great Lakes, Dan Egan
Poetry: How to Be an Indian in the 21st Century, Louis V. Clark III
Young Adult/Middle Grade: The Girl Who Drank the Moon, Kelly Barnhilll
Children's Picture Book: One North Star, Phyllis Roost, illustrated by Becki Prange and Betsy Bowen
2016
Fiction: Kitchens of the Great Midwest, J. Ryan Stradal
Nonfiction: Locally Laid, Lucie B. Amundsen
Poetry: The Falling Down Dance, Chris Martin
Young Adult/Middle Grade: Isabelle Day Refuses to Die of a Broken Heart, Jane St Anthony
Children's Picture Book: North Woods Girl, Aimée Bissonette, illustrated by Claudia Mcgehee
2015
Fiction: Dear Committee Members, Julie Schumacher
Nonfiction: Pioneer Girl: The Annotated Autobiography, Pamela Smith Hill
Poetry: Splitting an Order, Ted Kooser
Young Adult/Middle Grade: The Scavengers, Michael Perry
Children's Picture Book: Winter Bees & Other Poems of the Cold, Joyce Sidman, illustrated by Rick Allen
2014
Fiction: Shotgun Lovesongs, Nickolas Butler
Nonfiction: Braiding Sweetgrass, Robin Wall Kimmerer
Poetry: What the Heart Knows, Joyce Sidman
Young Adult/Middle Grade: Flora & Ulysses, Kate DiCamillo
Children's Picture Book: This Is a Moose, Richard T. MOrris, illustrated by Tom Lichtenheld
2013
Fiction: Ordinary Grace, William Kent Krueger
Nonfiction: Visiting Tom, Michael Perry
Poetry: A Thousand Mornings, Mary Oliver
Young Adult/Middle Grade: Keeping Safe the Stars, Sheila O'Connor
Children's Picture Book: Otis and the Puppy, Loren Long
2012
Fiction: The Art of Fielding, Chad Harbach
Nonfiction: Wild, Cheryl Strayed
Poetry: Pitch, Todd Boss
Young Adult/Middle Grade: Wonderstruck, Brian Selznick
Children's Picture Book: Otis and the Tornado, Loren Long