Judith Kissner, Owner of Scout & Morgan Books, Recipient of Midwest Bookseller of the Year Award
Date posted
August 29, 2018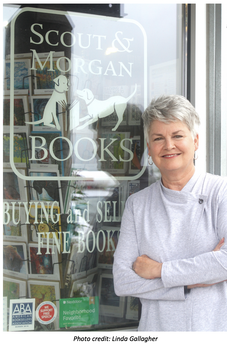 Running a successful independent bookstore requires an extraordinary level of creativity, commitment, and innovation. The effects of this dedicated work often extend well beyond the walls of any one bookstore and lift up an entire community.
We're celebrating the transformative roles booksellers play by granting our first-ever Midwest Bookseller of the Year award to an independent bookseller who had an extraordinary impact on his or her community within the previous year.
We're honored to grant the award to Judith Kissner, founder, owner, and bookseller at Scout & Morgan Books in Cambridge, Minnesota.
Our board reached this decision by asking our membership to nominate booksellers, then working directly with community members and industry professionals to create a detailed picture of their accomplishments. The effusive, detailed testimonials we received about Judith's work are truly inspiring and demonstrate what it means to embody excellence as a bookseller in 2018.
"Her little store makes a big impact," says customer Molly Bernhagen. Customer Tim Nelson says, "She seems to be called to help this community realize its full potential, and to ensure this potential is marked by the empathy and togetherness so often cultivated by reading."
By all accounts, Scout & Morgan is a beacon in Cambridge, a small, rural community of 8,000, an area customers say is an unlikely spot for an independent bookstore store to exist, much less thrive. Nelson says, "At a time when so many people are trying to comprehend the changes happening in communities of the rural Midwest, there are reasons for hope and optimism beaming through the front door of her bookstore."
---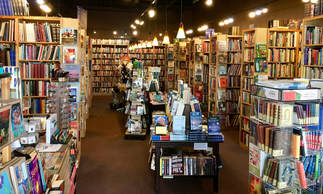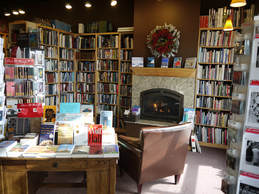 ---
Bookselling skills
Scout & Morgan has an elegant, welcoming atmosphere, with the latest books stocked alongside used and fine antiquarian books, a fireplace, and comfortable chairs for reading. Judith's commitment to her customers shines through immediately as she shares a warm hello and impeccable service with everyone who walks in the door. She is passionate about getting books into the hands of people of all ages and interests via whatever approach works best for them, and is praised for suggesting books customers might not have considered, but nevertheless purchase and love. Bernhagen praises Judith's quickness to recommend a paperback or used copy over a hardcover, saying Judith "is not out to make a buck. Now that's a bookseller! Her customer service is legendary."
Customer Dave Maurer loves that she keeps a list of his desired books and calls him when she stocks a used copy and that the well-organized store always helps him buy a book he normally wouldn't have considered.
Looking to the next generation, Judith also listens intently to the interests of young readers and makes sure they are happy with the books they take home from Scout & Morgan. Lynda Woulfe says Judith took the time to get to know her twin sons individually and recommend books to expand their horizons. She says, "My kids started going to Scout & Morgan when they were 10. They are now 21 and still faithful readers because of Judith's influence."
---
Impactfulness
The heart of Midwest Bookseller of the Year award is about celebrating an impactful event or project a Midwest bookseller successfully implemented in the previous year.
For the past few years, Judith has been working outside of the perceived interest of her store to raise the funds needed to build a new library in Cambridge, which her customers consider courageous, as the new tax needed to fund the library is not always a popular option.
Lynda Woulfe, Cambridge City Administrator, says, Judith "researched the economic impact of libraries and shared her research with downtown businesses and the Library Task Force to ensure we are armed with the latest and greatest information." Through her commitment, businesses now understand the importance of a new library for the economic vitality of Cambridge, and the city is using Judith's research to advocate for passing the vote this fall.
Perhaps the biggest impact Judith had this past year was leading the effort to select Tim O'Brien's The Things They Carried as the Community-Wide Read and host the legendary author in a packed auditorium event. O'Brien spoke about the book and Vietnam veterans participated in a panel discussion on their experiences in the war.
Wendy Bronson called the O'Brien event "powerful" because there was such a diverse group of people present: old, young, veterans, activists, conservatives, and liberals. "It really was a testament to how literature (and also Judith's effective communication and organization) can connect us even in these divisive times."
Nelson says transformative events like these "simply would not happen if the sole sources for books in Cambridge were Amazon and the book aisle at Target. With Judith here, these events do happen, and she's made our community immeasurably richer in spirit."
We are truly grateful to count Judith Kissner as one of our own. Her vision has uplifted her community and inspired our association as well as independent booksellers across the country. Judith proves that the values associated with reading and buying books can happen anywhere with the right level of hard work and commitment. As Scout & Morgan customer Robert Briscoe says, "Judith Kissner has shown many people the possibilities derived from dreaming."
We extend Judith a warm congratulations and a thank you for her commitment to independent bookselling. She will receive an all-expense-paid trip to the Heartland Fall Forum, including all meal tickets, transportation, and hotel.
---
---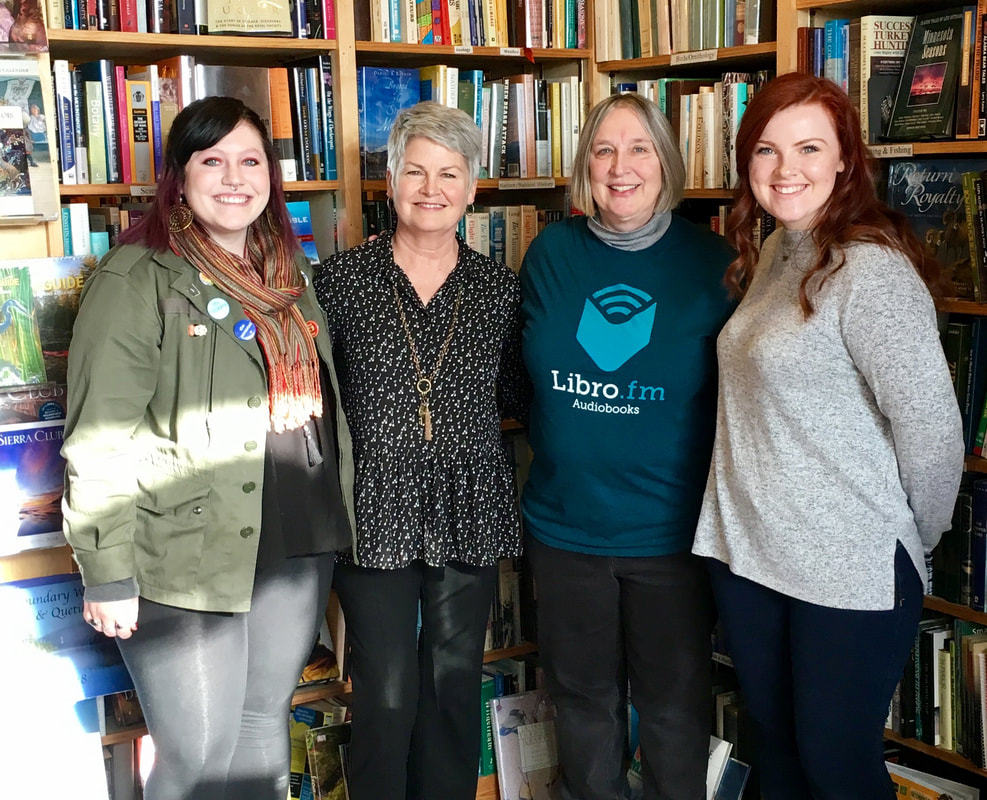 ---