Back to Events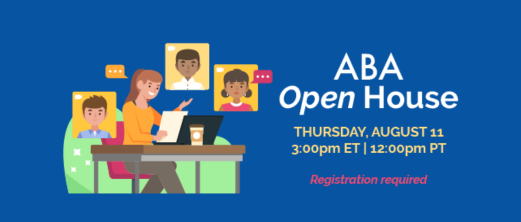 ABA Open House
Thursday, August 11, 2022
Event Details
Mark your calendar for the first in a series of ABA Open Houses.
This event is an opportunity for booksellers and bookstore owners to ask questions, share concerns or experiences, and/or express their needs for support with ABA staff. In attendance from ABA this week will be ABA's CEO Allison Hill, Marketing Manager Courtney Wallace, IndieCommerce Director Phil Davies and ABFE (American Booksellers for Freedom of Expression) Director Dave Grogan. Registration is required.
This event covers "means" as opposed to the "ends" that are covered by the Board at Town Hall and in Board Office Hours.