Back to Events
Event Details
Our Spring Road Trip is a unique opportunity to strengthen our network of bookseller and industry members in a close-knit setting that allows for relationships to form. This custom experience is designed to rejuvenate our community by bringing our members together to get reacquainted and have fun while also having in-depth conversations about the new realities of bookselling operations. 
Our Spring Road Trip is unique because booksellers pitch their location to us. Apostle Islands Booksellers' pitch of Bayfield, WI was selected as our 2020 destination to commemorate the store's 10th anniversary. With a pandemic delay of two years, we're excited to return to our plans to visit this charming coastal town. We encourage you to treat this as a personal retreat. Come early, stay late, and emjoy the beauty of the South Shore of Lake Superior. 
All events will take place at three venues in Bayfield within walking distance of each other: The Dock Shop, Lakeside Pavilion, and Apostle Islands Booksellers.  
Note: We're planning this event as the first cases of the omicron variant are being confirmed in the US. We plan to move forward by asking our attendees to provide proof of vaccination and requiring masks indoors. Select flight insurance if you are flying and be sure the lodging options you book offer a full refund if cancellation is required.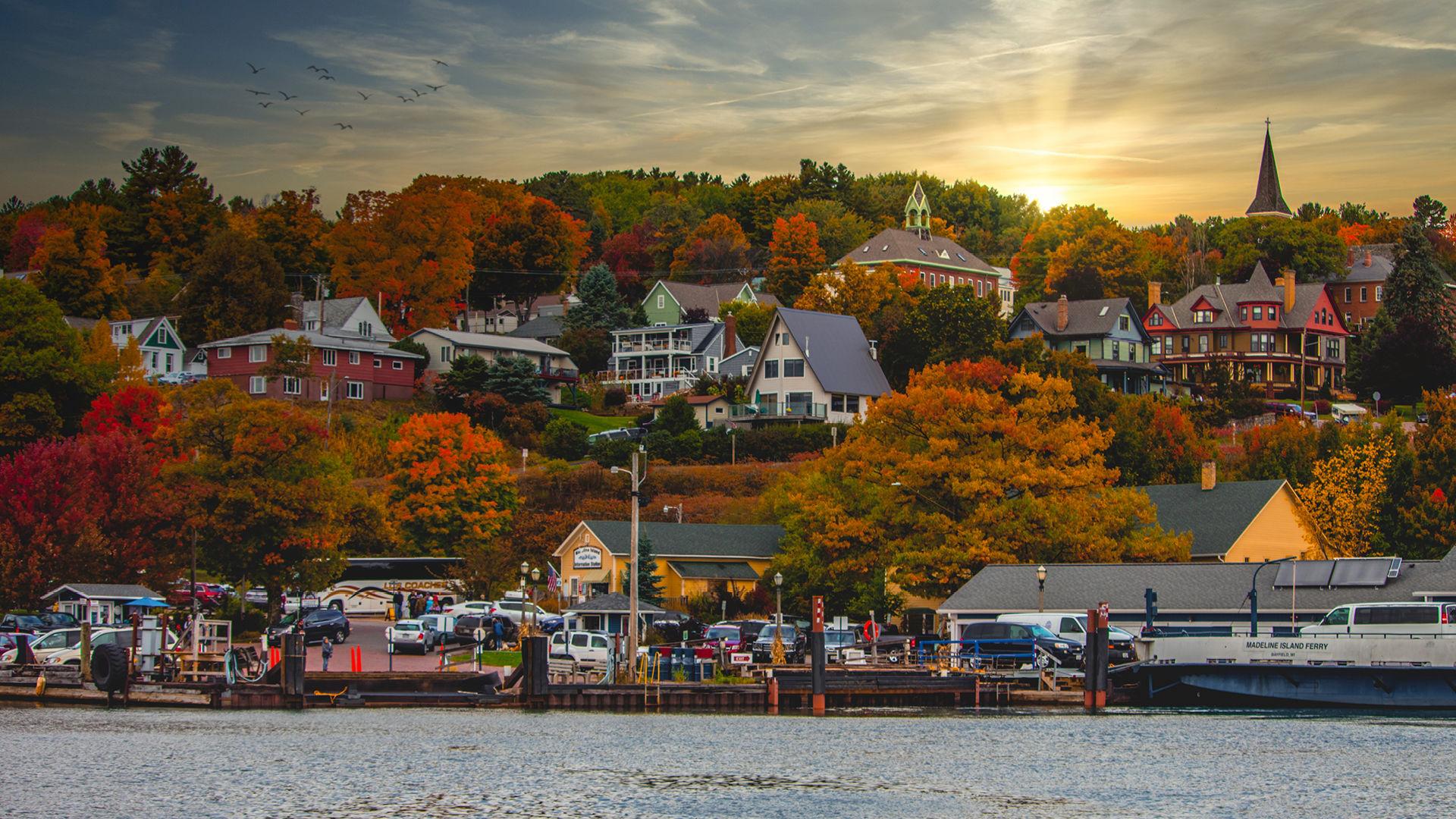 Photo credit Matt Goudreau, Bayfield in running for Best Coastal Small Town
Agenda
May 23
10:00 AM

Self-guided walking tour of Bayfield

Includes stops at Apostle Islands Booksellers and Honest Dog Books
12:00 PM

Lunch

Meet friends and colleagues for lunch before our program begins
1:00 PM - 2:30 PM

Social event at The Dock Shop

3:00 PM - 4:30 PM

Program 1

5:00 PM - 6:00 PM

Cocktail hour

May 24
8:30 AM - 9:30 AM

Breakfast

Enjoy breakfast with author programming
10:00 AM - 11:30 AM

Program 2

12:00 PM - 1:30 PM

Author lunch

1:30 PM - 3:00 PM

Program 3

4:00 PM

Closing reception at Apostle Islands Booksellers
Lodging
Book a room at The Bayfield Inn. Contact The Bayfield Inn directly to make a reservation at 800-382-0995 and mention "MIBA Block" to receive the group discounted rate of $149.00 per/night.