Back to Events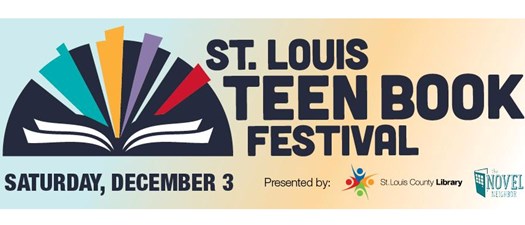 St. Louis Teen Book Festival
Saturday, December 3, 2022
Event Details
St. Louis County Library is thrilled to host the first in-person St. Louis area book festival celebrating teen readers. The St. Louis Teen Book Festival will feature book talks, author panels, signings and lots of fun activities.
Presented in partnership with St. Louis independent bookstore The Novel Neighbor the 2022 Teen Book Festival will host an incredible line-up of top young adult authors with a focus on both diverse voices and fun conversations.
Saturday, December 3 –1:00–5:00 p.m.
Free and open to all readers.