Back to Events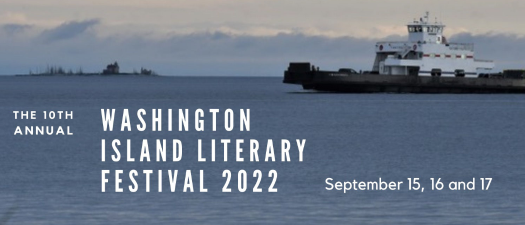 Washington Island Literary Festival: Crossroads
Thursday, September 15, 2022
to Saturday, September 17, 2022
Event Details
In what ways do we find ourselves at crossroads?
What are the crossroads in our culture and in our country?
Do crossroads divide or unite?
Our cast of award-winning and acclaimed writers will address these questions, and more, over the three days of the Festival. Participants are invited to take part in all three days or may choose to attend just one or two days.
The Washington Island Literary Festival is a moveable feast of writing, reading, discussion, and thought about the written word. Writers' workshops, author panels and presentations, readings and parties are scheduled at various quaint, historic and beautiful venues around the Island.
Participants have a unique opportunity to share time with prominent authors and dedicated readers in the intimate, friendly setting of Washington Island, a half-hour by ferry from the Door County mainland, in September's color and warmth.
If you aren't an Island resident, we recommend you secure your housing as soon as possible! Visit Destination Door County for a listing of accommodations. (Narrow your search to Washington Island.) Coming for Saturday only? There will be at least one late ferry Saturday night to Northport.
For More Information:
All our programs are small and intimate; this is our intention and our charm. Attendance at the Festival is limited to about 150 people. This is a comfortable house for the Trueblood Performing Arts Center, a fully-equipped facility which is the Festival's home. Offering inns and guesthouses, beaches and beautiful byways to explore, and eateries which may feature local produce from organic Island farms, Washington Island is a permanent home to 700 residents. During "The Season," it swells to host thousands of visitors and summer residents.
Our Festival's September dates provide the perfect "wind-down" set of days: an opportunity to enjoy the Island after the season has died down, as fall's colors begin to tinge the landscape with peaceful beauty.