Back to Products & Services
Midwest Indie Bookseller Shirt
Clothing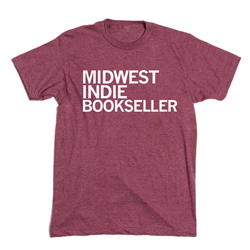 Be Midwest Indie Bookseller proud! Order our custom T-shirt to show off your amazing job as a purveyor of books.
All sales are handled through our RAYGUN storefront. Ignore the contact form below. Just click the link and purchase your shirts through Raygun.
Contact
Learn More
Fill out the form below and we will contact you.
Success! Your contact request has been submitted, please allow 24 hrs for a response.