Back to Products & Services
Newsletter Banner
Promo Options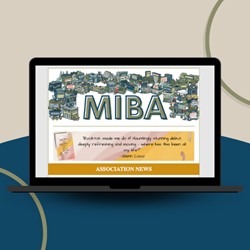 Place a banner ad in our weekly e-newsletter. The newsletter is sent to over 1,500 emails (booksellers, industry, and public) on Monday afternoons.
Average newsletter stats:
43% open rate
4% banner click rate​
1,900 reach
Banner Specs:
600 pW x 125 pH
one click through
content due 5 days prior to confirmed send date
Once your banner is purchased, you will be given a link to schedule your banner. To see an overview of our current newsletter banner reservations, click here. Banners will only be reserved after payment and date reservation are completed.
---