Winter Catalog
Increasing sales for booksellers and publishers during the busy holiday season
​Our book lover's winter catalog is a highly valued, direct-to-consumer marketing piece featuring about 100 gift-worthy books in a wide range of subjects for adults and children of all ages. Designed as an interactive winter traffic-builder, our catalog drives indie bookstore sales in-store and online during the busy gift-giving season. The catalog is a time-tested and proven marketing tool. Stores report a higher rate of traffic once the catalog is in their customers' hands.

​Using our catalog increases your sell-in. Our dedicated booksellers increase your sell-through.
Early production schedule / deadline May 6: Due to the challenges COVID, the supply chain, and labor shortage has brought to our industry, our printer is requiring an accelerated schedule, moving our deadline up to May 6 for everyone.

Early in-home date of October 14: With this accelerated production schedule, the latest in-home date our printer can offer is October 14. This means our catalog will now include "coming soon!" designations for titles pubbed after October 14. This earlier in-home date results in two positive outcomes:

1) We're now able to accept all books published in time for holiday sales, even if the pub date goes into November

2) Booksellers will be able to act confidently on the "October is the new November" consumer shopping messaging
If you'd like to talk about your catalog advertising strategy or budget, please email or schedule time with Carrie Obry, our director.
---
For advertisers

Rates: Posted below

Ad placement deadline: May 6

Final materials deadline: May 20
Geography
What titles should you book with us? We like a good mix! Regional titles will naturally gain traction, while titles with broad nationwide appeal are equally as important to sell. Both are needed for the holiday season. 
We represent locally-owned and operated independent bookstores and booksellers throughout a 9+ state portion of the Midwest (Illinois, Iowa, Kansas, Minnesota, Missouri, Nebraska, North Dakota, South Dakota, Wisconsin, and Michigan's Upper Peninsula)
Combined circulation of over 500,000
Print circulation of 450,000
We heavily subsidize our print ordering options, making extensive bookstore marketing campaigns affordable year after year.
Store ownership: Over 70 stores customize the catalog with their unique branding on the cover

Direct mail: Our stores send over 300,000 catalogs to existing customers via direct mail, and to new customers via saturation mailing, which lets stores "saturate" entire zip codes via USPS direct to customer mailboxes

Printed marketing kit: Stores receive a hard-copy marketing kit, including shelf-talkers, posters, bookmarks, and catalog-branded decor to create catalog displays that sell
Digital catalog delivery of 100,000 
We offer three main tiers of digital campaign resources for our stores, all free.
Online shopping platforms: Each store receives a free flippable, ad-free version of their custom catalog to host on their website. In addition, we supply mobile shopping integration for IndieCommerce and other POS sytems

Huge DIY digital promo kit: We post 1) an extensive collection of digital assets (both catalog-branded and publisher-created) and  2) title-specific graphics and data, making e-newsletter and online marketing fast and effective

Social media amplification: We post 1) an extensive collection of catalog-branded digital assets and 2) title-specific graphics and data, making e-newsletter and online marketing fast and effective
Rates
Be Our Theme!
$6,000 / Be our theme! Includes 1 standard ad. Art from your holiday- or winter-inspired title is fashioned into our comprehensive theme, including cover art, interior design, and an extensive array of digital and print point-of-sale items, such as banner ads, shelf-talkers, and social media cover/profile images. 

 
Standard Ads - Ask us about our small press rates!
$2,500 / Standard Ad. Our most popular option!

$1,500 / Midwest Favorite. Enjoy a discounted rate on titles with a consumer-facing Midwestern angle

$1,250 / Paperback Rate. Enjoy a discounted rate on titles previously released in hardcover
Bookseller testimonials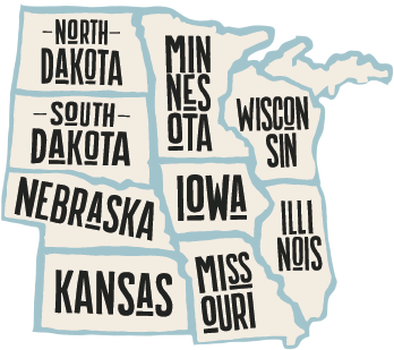 Books & Company (Oconomowoc, WI)
"We love the catalog. It continues to be one of the best marketing partnerships between publishers, MIBA, and bookstores, while doing so much to build our relationships with customers and successfully promote titles. The catalog titles average 7% of our book sales during the months of November and December, which translates to 550 books in a two-month period. We also promote the catalog on our website, through our e-newsletter, social media posts, and with the awesome display we have in the store representing every title in the catalog. Our display is up from November-January. It has at least 1 copy of each book in the catalog and 90% of the titles are face out." 
Zenith Bookstore (Duluth, MN)
"Every aspect of this campaign has been a huge boon. New customers come in every day, with catalog in hand, excited about the selections. The saturation mailing was great, and it was so exciting having new people in the store based on what they received in the mail. I could definitely see us next year significantly increasing the saturation mailing audience." 
​