IPC + MIBA Indie to Indie Social, Bookseller Resources

Thank you to the publishers and booksellers who joined us for this event! We had a great time chatting, making connections, and winning prizes. Thank you to all the publishers for providing giveaways to attendees. Information was flying! Below we've included the publisher intros and resources shared in the chat.
We have a special membership deal with IPC, so if you are an independent publisher and would like to join MIBA, please contact Anna Thorn (
info@indiepubs.org
) for information on the special membership offer.
---

​We would love to collaborate, coordinate events, and discuss our titles in more detail! Whether it's through email, a phone or zoom call, let us know the best way to make sure you're up to date with APS news.
Our books are distributed through Publishers Group West. However, if you would like to be added to our galley list or are interested in a particular title please feel free to reach out to Cristina at cristina@apublicspace.org
---
Agate Publishing is an independent publisher based in Evanston, Illinois, just outside of Chicago. Agate publishes books by Midwestern authors books on food, cooking, and nutrition; fiction and nonfiction by Black American writers; and books on business, coaching, and leadership.
Among the titles Agate has published are the works of Pulitzer Prize-winning columnist Leonard Pitts, Jr., the National Book Award Finalist memoir Burn the Place by Iliana Regan, and the multi-award-winning children's book Crown: An Ode to the Fresh Cut by Derrick Barnes and illustrated by Gordon C. James.
Agate is distributed to the trade by Publishers Group West.
---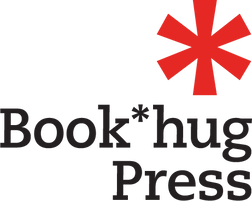 Contact Newsletter Catalog IPG Profile
Celebrating adventures in literary publishing since 2004, Book*hug Press is a radically optimistic independent publishing house based in Toronto, Ontario. The press is owned and operated by co-publishers Jay Millar and Hazel Millar. We publish around 20 titles each year across literary fiction, narrative nonfiction, poetry, and literature in translation.
Some recent publishing highlights include In Memory of Memory by Maria Stepanova, translated from Russian by Sasha Dugdale, which was a finalist for the 2021 International Booker Prize, and You Are Eating an Orange. You Are Naked. by Sheung-King. Our titles are sold and distributed in the US by the Independent Publishers Group.
---


Contact PDF Catalog Edelweiss Catalog


Feminist Press was founded in 1970, and was then a crucial publishing component of second wave feminism and the burgeoning women's studies movement. We recovered lost texts by American women writers such as The Yellow Wall-Paper, Life in the Iron Mills, and I Love Myself When I Am Laughing, a Zora Neale Hurston reader compiled by Alice Walker which we just reissued last year. Other historical backlist includes But Some of Us Are Brave, Witches, Midwives, and Nurses, The Living Is Easy, and Daddy Was a Number Runner (check out this recent NYT profile of the author).
Today, we continue to publish a highly curated list of 15-20 titles per year across a variety of genres, including literary fiction, literature in translation, personal memoir, activist nonfiction, and even the occasional children's book or graphic novel. Notable contemporary authors include Michelle Tea, Sarah Schulman, Brontez Purnell, Cristina Rivera Garza, Juli Delgado Lopera, and more.
Feminist Press is distributed by Consortium and most MIBA members would see a rep from Abraham Associates for our list.
---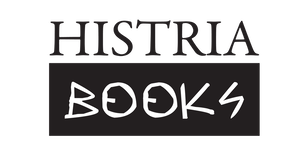 Histria Books is an independent publishing house with offices in Las Vegas and Palm Beach. We are distributed worldwide by the Casemate Group, and our titles are available through all major wholesalers, including Ingram, Baker & Taylor, and Bookazine.
Named for Histria, an ancient city on the Black Sea coast, a center of commerce and culture in the ancient world, Histria Books has a diverse and dynamic team based around the world. We publish a wide range of titles, both trade and academic, under our 6 imprints, including fiction and non-fiction, as well as children's books, with authors from around the world.
Title Spotlight:
A copy of our print catalog and galleys of our titles are available upon request. Feel free to contact Diana, who handles bookstore outreach, with any questions.
---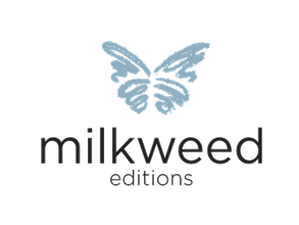 Contact
Title Spotlight
Braiding Sweetgrass
by Robin Wall Kimmerer
World of Wonders
by Aimee Nezhukumatathil
---

The New Press is an independent nonprofit publisher founded in 1992 by Andre Schiffrin and our now executive director Diane Wachtell. We're excited to celebrate our 30th anniversary next year. The publishing categories in which we are best known are progressive education, criminal justice reform, labor history, economic, racial and environmental justice, and immigration. We are also dedicated to publishing international fiction and fiction in translation.
​Major New Press authors you'll know include Michelle Alexander, author of The New Jim Crow, James Loewen, author of Lies My Teacher Told Me, Arlie Russell Hochschild, author of Strangers In Their Own Land, and Tressie McMillan Cottom, author of Thick and Lower Ed to name just a few.
Please check out our website thenewpress.com, subscribe to our Fearless Reading newsletter, and follow us on Twitter and Instagram. The New Press is distributed by Ingram's Two Rivers.
---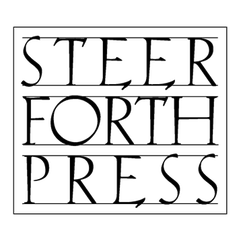 ---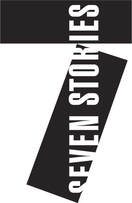 Contact Fall Catalog Top 25 Backlist
---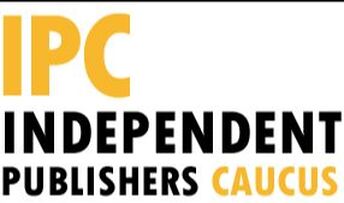 Contact About IPC IPC Members June Display Contest
---