How to Resist Amazon and Why
We're delighted to be pairing with Microcosm Publishing and all of the regional independent bookseller associations to promote Danny Caine's newest book, ​How to Resist Amazon and Why: The Fight for Local Economics, Data Privacy, Fair Labor, Independent Bookstores, and a People-Powered Future!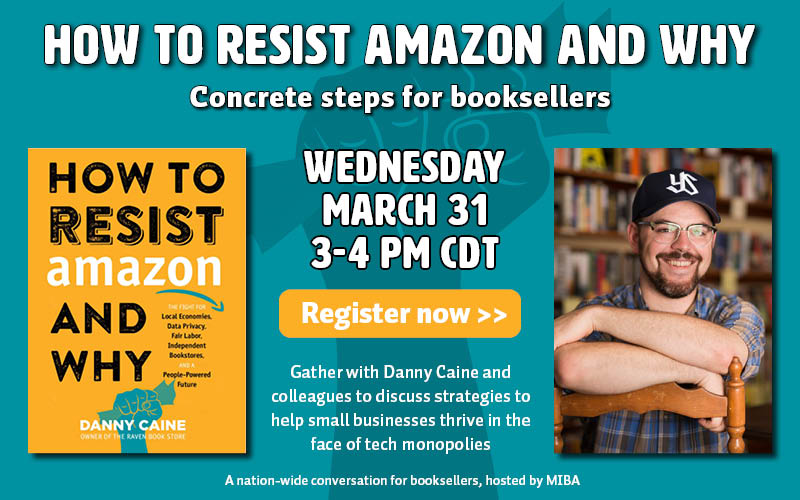 "We regionals are always on the look-out for experts who can collaborate with us to deliver inspirational and educational content to our members," says Carrie Obry, MIBA's executive director. "To have this come together with Danny Caine and Microcosm Publishing is a perfect match. We're so excited to share this event with booksellers and industry partners across the country!"
Please join us! Register for the event. During the event, booksellers will have the opportunity to enter to win a free, finished copy of Danny's book. Limited to 80 winners. Thank you for this generous offer, Microcosm.
---