Back to Events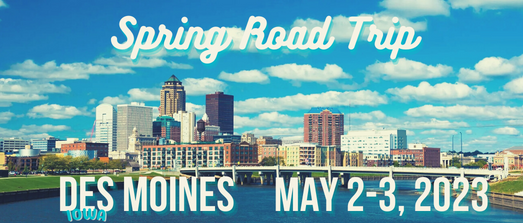 Spring Road Trip Des Moines
Tuesday, May 2, 2023
at
8:45 AM (CDT)
to Wednesday, May 3, 2023 at 5:00 PM (CDT)
Event Details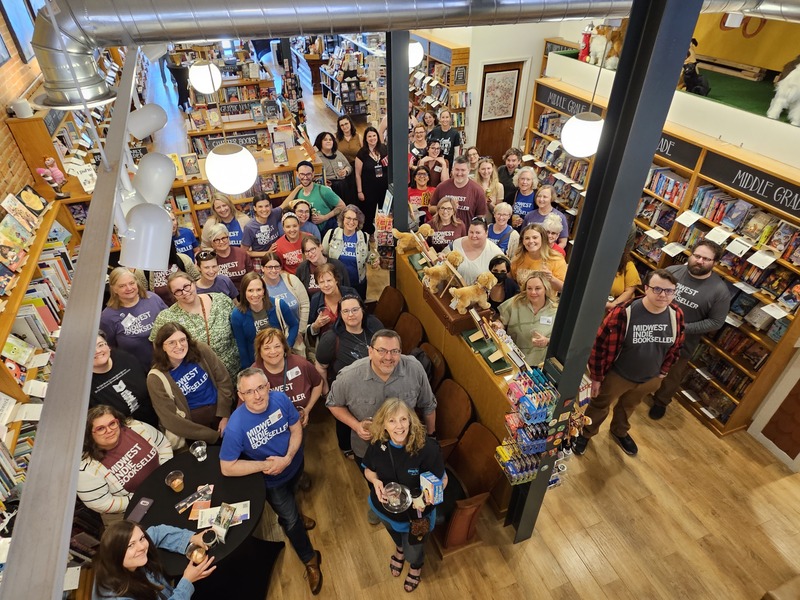 Thank you to our sponsors
---
Thank you St. Martin's Press for supplying tote bags for our attendees.

---
Thank you Pamela Dorman Books/Viking for sponsoring the East Village Bookseller Extravaganza.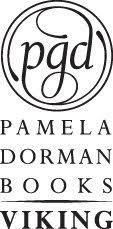 ---
Thank you Tor Publishing Group for sponsoring our closing reception at Dog Eared Books.

---

Come along for the ride!
MIBA and our Central Iowa bookstores would like to invite you to Des Moines, Iowa and the surrounding area for our Spring Road Trip. We are proud of our bookstores' dedication to working collaboratively, encouraging one another, offering unique experiences to customers, and supporting a robust indie bookselling community in this part of our region. Learning from other booksellers makes us all better, and we would love to learn together with you.
Our Spring Road Trip is a unique opportunity to strengthen our network of booksellers, industry staff, and authors in a close-knit setting that allows for relationships to form.
---
Keynote authors
---
Host bookstores

---
Build your profile
30 Other Registered Attendees
Agenda
May 2
9:00 AM - 2:00 PM

Greater Des Moines Bookstore Bus Tour - Meet at 8:45 am

Hop on our free chartered bus to enjoy a tour of Des Moines area bookstores. Meet at the front doors of the AC Hotel at 8:45 am • Depart at 9 am • 9:30-10:00 am: Pageturners Bookstore • 10:30-11:00 am: Reading in Public • 11:15-11:45 am: Beaverdale Books • 11:45 am-12:45 pm: Lunch on your own near Beaverdale • 1:15-1:45 pm: Dungeon's Gate • The bus returns to the AC Hotel about 2:05 pm and departs for the Botanical Garden at 2:30 pm
2:00 PM - 3:00 PM

Registration and Garden Stroll

Welcome to the Des Moines Botanical Garden. Pick up your badge at the registration desk, meet a friend, and enjoy a walk around the Des Moines Botanical Garden, with beautiful gardens inside and out, an indoor/outdoor cafe, and gift shop.
3:00 PM - 4:00 PM

Kick-Off and Keynote Author Showcase in the Dupont meeting room

Welcome attendees! Enjoy a keynote author conversation with TJ Klune, J. Ryan Stradal, and Gabi Burton, hosted by local author Denise Williams.
4:00 PM - 4:30 PM

Rapid Round of Author Intros

Ten authors participating in the Book Signing Celebration have 2 minutes each to address the crowd and share a hook that will lure booksellers to their signing table.
4:30 PM - 5:30 PM

Book Signing Celebration

All participating authors join together for a celebratory book signing reception. Light snacks and beverages provided.
5:30 PM - 7:30 PM

Dinner Break

Meet up with friends old and new.
7:30 PM - 10:00 PM

East Village Bookseller Party sponsored by Pamela Dorman Books/Viking

Head to the Raygun storefront for a uniquely Midwestern party featuring... * A Drink in the Cerulean Sea in Storyhouse Bookpub * Pies 'n Pieces of the Great Midwest' in Daisy Chain Coffee featuring handpies by Pie Bird Pies and bookish games by Dungeon's Gate * 7:30-8:30 ONLY: Get our custom Midwest Indie Bookseller T-shirt printed on demand at Raygun * 8:30 pm: Bookseller/author trivia on Raygun's mezzanine
May 3
9:30 AM - 10:00 AM

Programming at the Garden Day 2: Education and Discovery

Day 2 of our event is in the smaller meeting space called Swartz/Walsh and begins with a collection of regional updates.
10:00 AM - 10:45 AM

Ideas that Work

An activity of crowdsourcing at its finest, everyone is invited to stand and share ideas, activities, practices, and strategies you recently employed that have improved your bookstore operations and your life as a bookseller. Bring your ideas and join in.
10:45 AM - 11:30 AM

Table Conversations

Two opportunities will be presented to join a table breakout conversation of your choice.
12:00 PM - 1:00 PM

Industry Lunch

Build relationships and hear about new titles with our book industry partners and Midwest sales reps.
1:00 PM - 1:45 PM

Follow, Like, and Subscribe: Making Social Media Work for Your Indie Bookstore

Social media is the single most powerful marketing tool we have. In this session, Dog-Eared Books will discuss how they've effectively used social media and offer suggestions and tools for bookstores to use no matter where they are on their social media journey. Moderated by Sarah High from Bookshop.
1:45 PM - 2:45 PM

Indie Booksellers Respond to Book Banning

Melissa McAllister (Dungeon's Gate Bookstore) and Abigail Paxton (Storyhouse Bookpub) showcase their store's support for and celebration of banned books along with Des Moines community partner Andrea McIlwee from Annie's Foundation. Sarah High (Bookshop.org) shares how booksellers can use Bookshop's registries to combat book bans. Moderated by BrocheAroe Fabian.
3:00 PM - 3:00 PM

Shuttle Departs for Dog Eared Books

3:30 PM - 5:00 PM

Closing Reception at Dog Eared Books sponsored by Tor Publishing Group

Group photo at 4 pm! Wear your Midwest Indie Bookseller T-shirt if you can. The shuttle returns to the AC Hotel at 5 pm.
For More Information: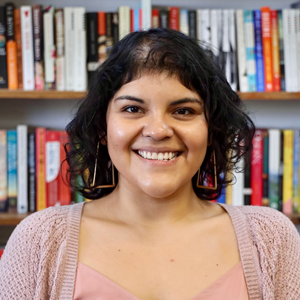 Melissa Peterson