Back to Products & Services
Instagram & Facebook Carousel Post
Promo Options | Social Media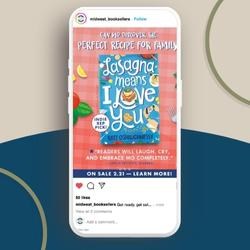 Partner with MIBA to post your content in our social media feeds. A carousel post includes up to 10 graphics.
Instagram: 2,046 followers
Facebook: 2,514 followers
Carousel Post Specs: Graphics need to be either square, landscape, or vertical and all images must be the same size/orientation
Square posts: 1080px by 1080px at a 1:1 aspect ratio
Landscape posts: 1080px by 566px, with an aspect ratio of 1.91:1
Vertical posts: 1080px by 1350px with a 4:5 aspect ratio
Once your post is purchased, you will be given a link to schedule your post. To see an overview of our current social media reservations, click here. Posts will only be reserved after payment and date reservation are completed.
---