Back to Products & Services
POS Print Package
Winter Catalog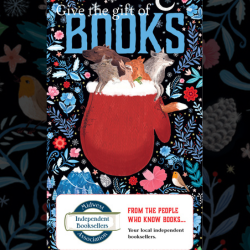 Get a winter catalog POS print package delivered straight to your door. Each package includes:
(1) Poster: 22 in x 28 in., shipped in tube
(16) Shelf/Book Talkers: two artwork designs, two orientations for shelf/book best fit
(50) Bookmarks
This is a limited offer through September 1. Packages will be printed based on demand.
No longer available